Facelift
Visible signs of aging usually begin in the face. Fine lines, wrinkles, and deep folds in the face and chin can be cosmetically unappealing and difficult to reverse on a long-term basis. While skin rejuvenation treatments wear off over time, a facelift procedure creates smoother, younger-looking skin that lasts.
At Princeton Plastic Surgeons, our facelift surgery shapes and repositions the deeper layers of skin to restore youthful contours and definition to the face. Contact us at our location in Princeton, New Jersey to schedule a consultation with board-certified plastic surgeon Dr. Adam Hamawy. Dr. Hamawy has performed over 2000 facial procedures including facelifts, browlifts, and eyelid surgeries.
What is Facelift Surgery?
One of the longest lasting ways to reverse the visible signs of aging, facelift surgery tightens the skin on the face to smooth out lines, wrinkles and folds. Also known as a rhytidectomy, this procedure can effectively treat several cosmetic concerns that develop with the aging process, such as:
Creases below the lower eyelids
A jowled appearance in the lower face due to a loss in skin volume
Sagging skin in the middle of the face
Deposits of fat that have fallen causing irregular facial contours
Loose skin and excess fat that can appear as a double chin
Age is not the only factor that can have detrimental effects on the skin. Heredity, stress, gravity, weight loss and environmental exposure can also cause these issues.
Incisions are hidden around the ears and into the scalp and hairline so that Dr. Hamawy can fully access the facial structures while also minimizing visible surgical scars. During the facelift procedure, the extent of surgery depends on the degree of enhancement involved. The various treatment options available, including a full facelift, mini facelift, and brow lift, will be discussed during the consultation.
In a typical full facelift, fat is resculpted or redistributed throughout the face, and the underlying facial tissues are repositioned. Deeper tissue layers and muscle are also lifted to create optimal results. Excess skin is removed, and the incisions are sutured.
Am I a Good Candidate
for Facelift Surgery?
You are good candidates for a facelift surgery if you are unhappy about the appearance of your face due to changes from aging, heredity, gravity, extensive weight loss or environmental issues such as excessive sun exposure. Some issues that facelifts can address include sagging skin and loss of facial volume.
Usually, men and women come in requesting facelift procedures in their 50's or 60s. But even if you are in your 40s you may be good candidate for a facelift or a mini facelift depending on your specific needs.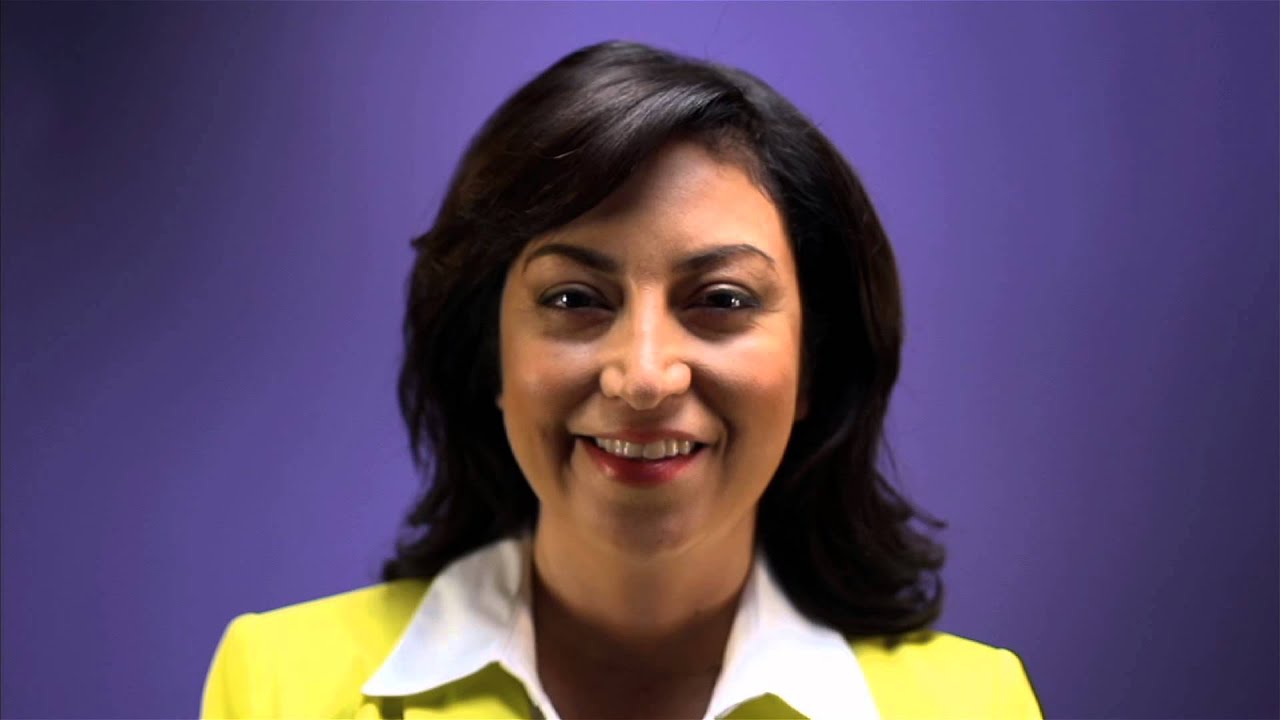 Whether or not you are a good candidate for a facelift is more about your health and appearance rather than your chronological age. Patients in their 70's and 80's also get them as long as they are physically healthy and are often coming in for their second (or even third) facelift. In general, you are a good candidates if you are in good health and possess the proper ability to heal. You should have realistic expectations for what can be accomplished with a facelift procedure.
We recommend that if you are considering a facelift, you should take a look at our Before and After gallery to get a realistic depiction of the results that can be achieved with Dr. Hamawy's facelift methods. The best way to find out for sure if you would benefit from a facelift is by meeting with a board certified plastic surgeon like Dr. Hamawy. Please contact us today to request a consultation at our location in Princeton, New Jersey.
What Should I Expect
During the Consultation?
During the initial consultation, Dr. Hamawy will determine whether or not facelift surgery is right for you.
Factors such as the patient's overall health, medical history, and cosmetic goals will be evaluated, and if approved for surgery, a customized surgical plan will be created for you. During the first visit, we identify what specifically bothers you when you look at your face in the mirror. This will help us understand your expectations. We will analyze your face and evaluate the shape, the quality of skin and underlying bone structure.
Photographs will be taken and additional analysis with VECTRA 3-D imaging may be performed that can digitally simulate what you will look like after surgery. You will have the opportunity to schedule your facelift procedure at the time of your initial consultation. However, patients should feel no pressure to do so. At Princeton Plastic Surgeons, we understand that the decision to undergo facial surgery is a big one. The goal of the consultation is to make sure that you leave our office feeling fully informed about the procedure and adequately equipped to make the best decision for your body and lifestyle.
Depending on your unique situation, Dr. Hamawy performs various different facelift techniques to address certain signs of aging. Two of the most common facelift procedures are the traditional full facelift and the mini facelift, which are discussed more in depth below. If you are interested in addressing cosmetic concerns in the upper third portion of your face may be interested in learning more about our brow lift procedure.

Traditional Full Facelift
The traditional full facelift is what most people imagine when thinking of a facelift. Using an incision that runs along the hairline and behind the ears, Dr. Hamawy is able to address issues like deep forehead wrinkles, wrinkles and lines around the eyes, and excess skin and fat around the cheeks and jowls. Dr. Hamawy's goal in performing a facelift is to take up to 10 years off the patient's face, while maintaining a natural aesthetic. He wants it to look like the patient got an amazing night's rest, not as if they've just undergone a surgical procedure. In order to accomplish this, Dr. Hamawy will not only address the facial skin, but also the superficial muscular aponeurotic system, the layer of muscles underneath the skin.
Mini Facelift
A mini facelift is a good procedure option for patients who still possess good skin elasticity and may not require the comprehensive effects of a traditional full facelift. It mainly focuses on the bottom third of the face, including restoring definition to the jaw. The mini facelift requires smaller incisions than the full facelift. It can also be performed under local anesthesia, which decreases recovery time and reduces risks of complication due to anesthesia.
Additional / Alternative Procedures
Neck Lift
A facelift procedure is frequently combined with a neck lift in order to maintain harmony between the neck and the face. Getting one procedure without the other can leave the upper portion of the body looking incongruous. It is a great procedure to regain youthful contour in the neck and jawline. For this procedure, incisions are made in the natural indentations under the neck where scarring will be least visible. Then, the doctor will remove excess skin from the neck. If you have fat deposits in the neck, then liposuction will be used to remove these as well. Then, the incisions are closed with dissolvable sutures.
Laser Lift
A laser lift can provide many of the benefits of a facelift while also minimizing recovery time. At Princeton Plastic Surgeons, we utilize a Precision TX laser system that helps contour the lower face and stimulates collagen production. It also smooths and tightens the skin, while simultaneously tightening underlying musculature. This procedure will not produce as dramatic results as a facelift would. Other devices, like the Ulthera, use focused ultrasound to tighten the underlying facial tissues without the need for an incision.
Botox and Dermal Fillers
If you have minimal signs of aging on their face, a combination of Botox and/or dermal fillers may be successful at providing you with optimal facial rejuvenation. Both Botox and dermal fillers are non surgical injectables that can be administered in less than half an hour and require no downtime. Botox can be used to treat dynamic lines and wrinkles, including forehead lines, crow's feet, frown lines, and squint lines. Dermal fillers, on the other hand, can smooth static wrinkles that form around the mouth and nose, such as nasolabial folds, marionette lines, and vertical lip lines. They can also be used to add volume to the face where facial volume has been lost, such as in the cheeks and temples. They can also provide a natural-looking, temporary lip augmentation.
---
What is Recovery Like?
After surgery, a bandage may be placed around to protect your neck, jaw line and other incision sites, and you will receive aftercare instructions to prevent infection. Individual recovery time depends on the extent of the surgery, but swelling and bruising may be present for several weeks afterward.
We work with all our patients long term to help them maintain results that they love. Once healing is complete, the smoother, tighter contours of the face will be evident. While this procedure effectively reverses the signs of aging, it cannot prevent them in the future. Proper skin care and a healthy lifestyle will add longevity to the results. You will be required to come in for follow-up appointments in order to ensure the best possible outcome.
How Much Does
a Facelift Cost?
The cost of a facelift will vary depending on several factors. This can range from $10,000 to $25,000. For example, if we are only addressing the lower face the cost would be different than if we were taking care of the lower face, the eyes, and brows. It also depends on the type of anesthesia and facilities. Financing options are available for everybody who requests in order to make a facelift affordable to almost anyone who wants it.
Contact Princeton Plastic Surgeons' New Jersey office today to schedule a consultation and find out if facelift surgery is right for you.
2023 © Copyright Princeton Plastic Surgeons. All Rights Reserved. Privacy Policy