Breast Lift
Like the rest of the body, a woman's breasts change with time and the pull of gravity. Pregnancy, breastfeeding, weight loss, and aging can cause once-perky breasts to sag and droop. At Princeton Plastic Surgeons, we perform among the best results in a breast lift New Jersey has to offer; with artistry and skill, we help restore a youthful, plump, healthy appearance to the breasts.
What Is a Breast Lift?
Technically known as mastopexy, a breast lift is a surgical procedure to raise the breasts. This is achieved by removing excess skin and tightening surrounding tissue to reshape and restore a firm, rounded appearance to the breasts and provide support for new breast contours.
Why Choose Princeton Plastic Surgeons for a Breast Lift in New Jersey?
Dr. Hamawy at Princeton Plastic Surgeons has a background serving in the U.S. Army as a combat trauma reconstructive surgeon. He is a board-certified plastic surgeon with extensive experience performing aesthetic and reconstructive procedures. In our Princeton boutique plastic surgery clinic, we provide personalized treatment with the highest quality care and exceptional cosmetic results.

What Can You Expect with a Breast Lift Procedure in NJ?
A breast lift can be performed with a variety of incision patterns. Dr. Hamawy will individually tailor a surgical plan for your breast lift in NJ based on:
Degree of breast sagging
Skin quality and elasticity
Amount of extra skin
Breast size and shape
Position of the areolas
Breast Lift NJ Before & After
How Is the Procedure Performed?
Our breast lift in New Jersey is performed under general anesthesia on an outpatient basis at our ambulatory surgery center or one of several hospitals in the area. The procedure typically takes approximately two to three hours to perform. After Dr. Hamawy makes the incisions, he will:
Lift and reshape the underlying breast tissue to improve firmness and contours
Reposition the nipple and areola to a more youthful height
Reduce enlarged areolae, if necessary, by excising skin at the perimeters
Remove excess breast skin caused by loss of elasticity
If an implant is needed, it will be placed in a pocket over or under the chest muscle, depending on the amount of breast tissue. When the breasts have been reshaped and excess skin removed, the doctor will tighten the remaining skin and tissue as he closes the incisions with sutures. Incision lines will fade significantly over time.
What Is Recovery Like
after a Breast Lift?
When the procedure is complete, dressing will be applied to your incisions. You will spend some time in a recovery area before you are released to go home. Have someone to drive you home after surgery and stay with you for the first few days.
You will need to wear a surgical bra for a few days after the procedure to provide support for your breasts and to help minimize swelling. You may begin showering two days after surgery. For the next four weeks you should wear a sports bra day and night, except when you are in the shower.
Most patients return to work within one to two weeks after the procedure. Plan to limit your physical activity for at least four weeks.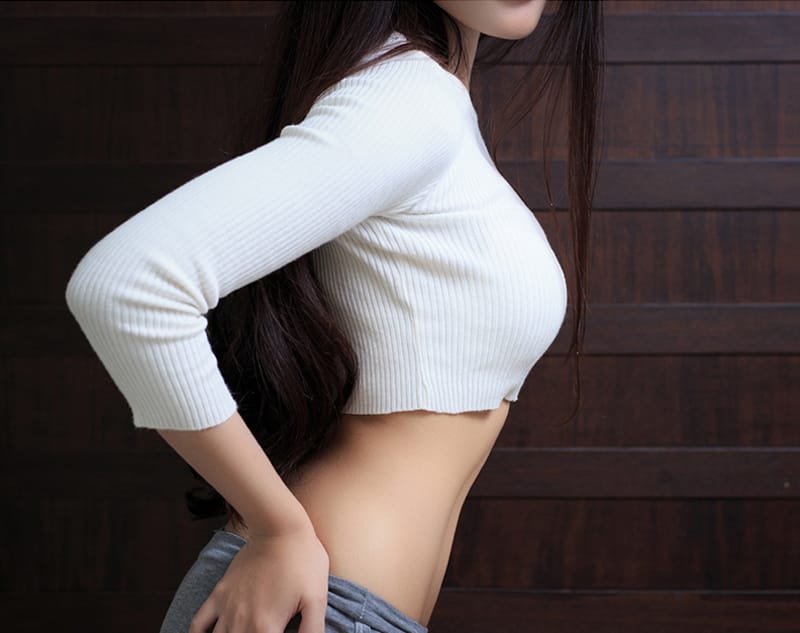 Will I need implants as part of my breast lift?
A breast lift procedure can lift and reshape existing breast tissue to create a younger, perkier look. Many women are happy with those results alone. Patients who want an increase in size as well as an improvement in placement can have breast augmentation with implants as part of a breast lift procedure.
Can a breast lift and breast reduction surgery be performed together?
Yes. Breast lift is often combined with breast reduction surgery. In a breast reduction procedure, designed to reduce the size of the breasts, the surgeon can lift and reshape the breasts and reposition the nipples and areola.
What are the different surgical techniques for a breast lift?
The three most common incision patterns for a breast lift procedure are:
Peri-areolar or Donut Lift: This technique involves a circular incision around the edge of the areola. It is commonly performed to correct mild sagging and in combination with breast implants. The Donut Lift can also be used to reduce the size of the areola.
Vertical or Lollipop Lift: This popular incision pattern is used to lift and reshape the entire breast and remove excess skin with modest scarring that is easily hidden. It involves a circular incision around the edge of the areola and a vertical incision running from the bottom of the areola to the breast crease.
Inverted T or Anchor Lift: Patients with extensive sagging or pendulous breasts can benefit from this technique. It allows for removal of a significant amount of excess skin and tissue. The Anchor Lift involves three incisions – one around the edge of the areola; one running vertically from the bottom of the areola to the breast crease; and one running horizontally along the fold at the base of the breast.
Am I a good candidate for a breast lift?
The best way to find out if you are a good candidate for a breast lift in New Jersey is to schedule a consultation with Dr. Hamawy at Princeton Plastic Surgeons. You may be a good candidate for this procedure if your:
Nipples seem to point downward: When the breast skin loses elasticity and begins to sag, the weight of the breast will pull the nipple downward.
Nipple and areola sit below the crease at the base of the breast: If your nipples sit below the inframammary fold, you may be a good candidate for a breast lift.
Breasts are asymmetrical, pendulous, or unusually shaped: Breast lift surgery is designed to reshape breast tissue along with lifting sagging breasts. It is an effective technique for improving breast symmetry and restoring a more normal, rounded breast appearance.
What issues can be improved or corrected with a breast lift?
Breast lift surgery is most commonly performed to correct ptosis (droopy breasts). This procedure can also improve loss of firmness and reshape tissue to improve the look and texture of the breasts. A breast lift can reposition nipples and areolae that face downward and reduce enlarged nipples and areola.
What results should I expect with a breast lift?
After breast lift surgery at Princeton Plastic Surgeons in New Jersey, your breasts will look fuller, feel firmer, and sit higher on your chest. Your nipples and areolae will be centered, pointing outward instead of downward, and proportionate in size to the rest of your breasts.
2023 © Copyright Princeton Plastic Surgeons. All Rights Reserved. Privacy Policy