Botox
How do celebrities stay looking so young? It's not always surgery; often, it's simply Botox.
Botox is one of the most recognizable anti-aging treatments on the market. This is due, in large part, to the fact that it is so effective. Botox not only significantly diminishes the appearance of unattractive wrinkles around the forehead and eyes, but it also stops new or worse wrinkles from forming. Learn more about Botox below and then call Princeton Plastic Surgeons to schedule a consultation!

What Is Botox?
Botox is a nonsurgical, noninvasive injectable that utilizes Botulinum toxin to diminish the appearance of fine lines and wrinkles around the forehead and eyes. It works by temporarily intercepting nerve communication that causes muscle contractions in these areas. These repeated muscle contractions are what cause dynamic wrinkles to appear. By inhibiting these contractions, the wrinkles temporarily diminish for three to four months and, furthermore, Botox will help prevent future lines and wrinkles from forming.
When properly injected, it has the added benefit of giving patients the appearance of a subtle eyebrow lift. Botox offers incredible anti-aging results without the need to commit to a surgical treatment, such as an eyelid lift or facelift. Botox can also be used to treat hyperhidrosis, or excessive sweating, and migraines, among other physical concerns. In order to discover all that Botox has to offer, contact us to schedule a consultation with Dr. Hamawy at our Princeton or Wayne, New Jersey office.
Quick Look
Length: 15 minutes
Anesthesia: None
In/OutPatient: In the office
Recovery: Immediate return to work; usually takes 2-3 days for the results to appear
Duration of Results: 3 to 4 months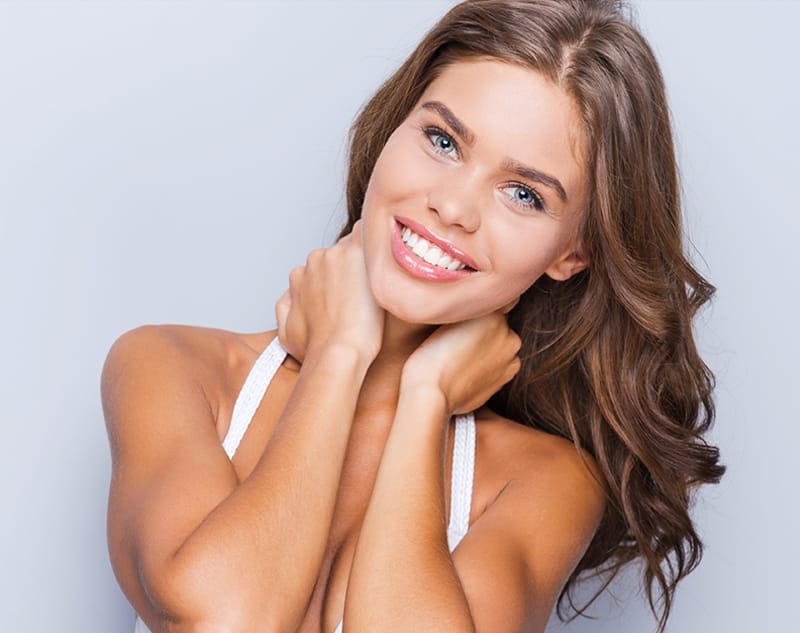 Botox Uses
Botox is a type of Botulinum toxin injection that can be administered by a doctor to temporarily smooth frown lines and wrinkles between the eyebrows. It can also be used to smooth out wrinkles in the forehead and address smile lines around the eyes commonly known as "crow's feet." Botox, Dysport, and Xeomin are the only treatments of this type that are approved by the Food and Drug Administration (FDA).
This procedure is best for wrinkles that are forming or have formed from repeated muscle contractions like frowning and smiling. It does not improve wrinkles that are related to sun damage, sagging skin or replace the need for a face or brow lift.
Dr. Adam Hamawy is a board certified plastic surgeon and can safely inject Botox Cosmetic or Dysport and offer other treatments if necessary.
Botox Vs Dysport Vs Xeomin
Dysport and Xeomin are the only other like treatments approved by the FDA. They accomplish similar results, but do so with slightly different solution formulations. Dr. Hamawy has extensive experience with all three injectables. Although not interchangeable, the differences between the three are best explained by a board certified surgeon like Dr. Hamawy. At the time of the consultation, Dr. Hamawy will be more than happy to discuss these differences with the patient and help them decide which injectable is best for them.
Alternative Treatments
In some cases, Dr. Hamawy may suggest that the patient choose alternative noninvasive treatments or combine these other treatments with Botox in order to achieve the results they desire.
Injectable Fillers
While Botox is highly effective at treating dynamic wrinkles around the forehead and eyes, it is not a good option for treating deep folds and creases or fine lines and wrinkles around the nose and mouth. Some of these common lines, including nasolabial folds, marionette lines, and vertical lip lines, are best treated with injectable fillers. There is no harm in combining injectable filler treatments with Botox and the two are frequently used in combination.
At Princeton Plastic Surgeons, we offer hyaluronic acid fillers, such as Juvéderm, Restylane, and Belotero, the calcium based filler Radiesse, and the collagen based filler Bellafill.
Juvéderm, Restylane, Belotero: These hyaluronic acid fillers are successful at smoothing the skin around the nose and mouth and adding volume to the lips and cheeks.
Radiesse: Radiesse helps soften the appearance of lines and wrinkles on the face and can also be used to add volume to the hands. It stimulates collagen growth to offer long lasting, natural results.
Bellafill: Bellafill is successful at treating smile lines and indentations due to acne scarring. The corrections can last up to five years.
Before & After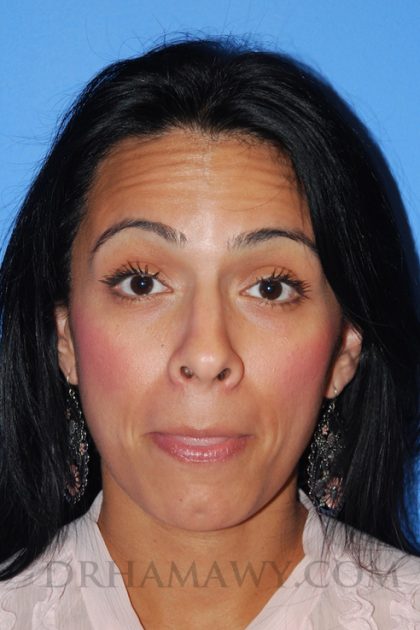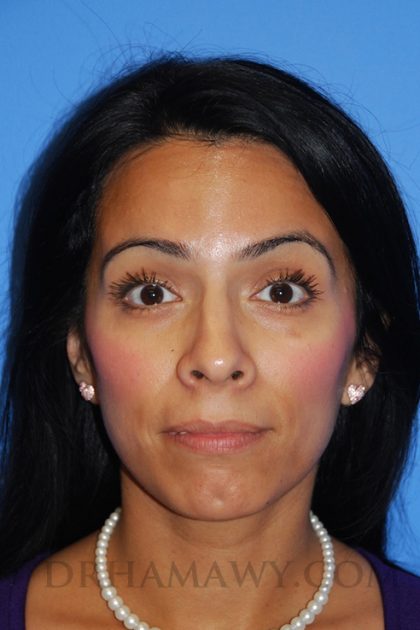 Platelet Rich Plasma
Platelet rich plasma is procured from the body by drawing blood and then purifying it in a centrifuge. The centrifuge separates the products that make up blood, including platelet rich plasma. Platelet rich plasma is a very valuable natural material that can be used to stimulate tissue regeneration. By injecting the platelet rich plasma back into parts of the body that have begun to show signs of aging, platelet rich plasma can effectively reduce this and stimulate collagen production. In the face, this can be used to treat fine lines and wrinkle, uneven textures, skin laxity, and large pores.
Chemical Peels
Chemical peels are a wonderful anti-aging solution for patients who do not wish to utilize injections in order to attain smoother, younger looking skin. Chemical peels essentially remove the outermost layers of the skin, leaving the patient with a new, healthier layer of skin with less wrinkles and fine lines and a more even complexion. Chemical peels can be performed at varying depths, depending on the patient's skin sensitivity and their desired results. Depending on the strength of the peel, most patients will need to spend less than a week in recovery.
Ideal Candidates
Just about anyone in good health can be a good candidate for Botox. Most Botox candidates are in their 30s to 50s. However, an increasing number of patients are getting injections in their 20s to stave off the appearance of future wrinkles. While the majority of our patients are women, more and more men are coming in to get Botox injections as well. It is important that patients have a realistic understanding of the results to expect from Botox. If the patient is pregnant or has a neurological medical condition then they should not be treated.
Of course, the only way to determine whether or not one is a good candidate for Botox injections is by attending a one-on-one consultation with a board certified plastic surgeon like Dr. Hamawy.
Consultation
During the patient's first visit, Dr. Hamawy will ask them about their concerns and desired results. This will help him to better understand the patient's expectations and let them know if they can be realistically accomplished. Dr. Hamawy will analyze the patient's face and may also recommend other noninvasive treatments such as fillers or chemicals to achieve the patient's goals. After the consultation, photographs will be taken for the patient's medical record and additional analysis to view result progress.
If the patient is a good candidate for a Botox procedure, then they will have the opportunity to make an appointment for their injections. In this case, Dr. Hamawy will also work with the patient to create a customized treatment plan based around their unique anatomical features. However, there is no pressure to make an appointment right away. Our goal during the consultation to make sure the patient feels as comfortable and informed as possible and equipped with all the tools necessary to make their decision. Pricing can also be discussed at the time of the consultation.
Please inquire while requesting a consultation appointment if you are interested in receiving treatment the same day.
Procedure
Botox injections are quick and painless and can be performed easily during a patient's lunch break or between errands. During the treatment, a very small amount of the agent is precisely injected into several areas on the patient's face using a fine micro-needle. Since the needle and quantity is so small, there is often no discomfort felt. There may be a minor sting that disappears after a few seconds but no discomfort after the procedure is complete. No anesthesia is required and the patient can immediately return to normal activities. The procedure takes between 15 to 30 minutes and is performed in the office. In some cases, there may be a small amount of swelling or bruising following the procedure. Patients can conceal these side effects with makeup if they desire.
Results
The results of the Botox injections usually take about two to three days before they are fully apparent and last up to four months before they wear off. The face will retain its natural look and movement. However, wrinkles from voluntary and involuntary muscle contractions around the forehead and eyes will greatly be diminished. After four months, another injection is required if the patient wishes to maintain results. After several treatments, the effects may last longer, sometimes even up to eight months for some patients.

Pricing
Average cost: $15 per unit.
The cost of your botox procedure will depend on your specific case and if you opt to receive additional treatments or procedures. Please feel free to schedule a private consultation to receive a quote.
2023 © Copyright Princeton Plastic Surgeons. All Rights Reserved. Privacy Policy