Skin Care Products
We only offer Medical Grade Products
There are no skincare products that are perfect for every individual. Each of us has special needs, based on skin condition, type, complexion, age, overall health and lifestyle. Proper skincare is extremely important before and after any cosmetic surgery procedure, and in maintaining healthy, firm, glowing skin for the long term.
Skincare Before and After Facial Surgery
For patients undergoing a surgical facial procedure, you will be provided with a skincare protocol to follow before your procedure appointment and a maintenance regimen to follow after treatment.
ZO Skin Health: Results You Can See.
Dr. Hamawy believes that one of the most effective skincare lines is ZO Skin Health Products. This brand has outstanding results and was developed based upon science. Created by acclaimed medical doctor, Zein Obagi, ZO Medical provides an intelligent and scientific range of skincare products that help you maintain healthy, firm, glowing skin for the long term. Some of the most popular products we offer at Princeton Plastic Surgeons include:

ZO Skincare Products
Cleanse:
Hydrating cleanser
Exfoliating cleanser
Gentle Cleanser
Exfoliate:
Dual action scrub
Exfoliating polish
Tone:
Oil control pads acne treatment
Complexion renewal pads
Calming toner
ZO Treatment
Daily Power Defense
Growth Factor Serum
C-Bright Vitamin C Serum
Anti Aging Program
Acne Prevention & Treatment Program
Sulfure Masque
ZO Sun Protection 
Oclipse C Broad Spectrum Sunscreen SPF 50
Oclipse Smart Tone SPF 50
Oclipse Sunscreen Primer SPF 50
Medical-Grade vs. Over-the-Counter Skin Care Products
People spend a lot of money trying to look their best. It's understandable that they would do this because the way they look affects the way that other people treat them. There are certain aspects of our appearance, such as our height, that we can do very little to change. Then there are other aspects of our appearance that we can change with surgery and invasive procedures.
However, it is interesting to note how drastic of a change a person can make in their appearance by knowing how to use skin care products. Not all skin care products are created equal. The quality of the results you get will be based in part on the quality of the product you use.
Over-the-counter skin care products have been designed to work on the majority of the population. For this reason, the concentration of their active ingredient is relatively low. They do this so as not to negatively affect the skin of the general population.
Medical-grade skin care products are made to be a lot more potent. They can only be purchased by a physician. They have been developed and researched to the point that they have a sufficient amount of the active ingredient to actually make changes in your skin. A higher amount of the active ingredient usually equates to better-looking skin.
In addition to having a higher content of the active ingredient, medical-grade skin care products have the purest form of that ingredient. They are made using the latest technology and can be adapted to your particular skin issues. Over-the-counter products are usually less expensive than medical-grade skin care products. This is because lower quality, raw products are used, which in turn sacrifices how effective the skin care product really is.
Over-the-counter products are designed to sit on the surface of the skin. Medical-grade skin care products have been designed to penetrate the epidermis and affect deeper layers of the skin. The difference between an over-the-counter skin care product and a medical-grade skin care product is the same as the difference that exists between a tooth whitening procedure that is sold at the local pharmacy and a teeth whitening procedure that is performed by your dentist. Since your dentist has access to stronger products, the results are going to be better.
The FDA closely regulates medical-grade skin care products. Most of these are marked as pharmaceuticals. By law, they must have 99.9 percent pure active ingredients. Before they can be used by the public, there must be scientific evidence showing that the skin care product is beneficial and that it does what it advertises. In other words, before a medical-grade wrinkle reduction cream can make it to the market, there are multiple studies done showing that it really reduces wrinkles. This is not the case with over-the-counter cosmetics.
Over-the-counter skin care products allow you as the customer to self-diagnose your skin and select the skin care product that you think is best. However, when you use a medical-grade skin care product, it is a trained medical professional who examines your skin and prescribes medicine that will adequately address the issue you have.
Treatment:
This line is designed to maximize skin barrier functionality to achieve a real-world, visible improvement. There are many separate products in this category for everything from eye brightening and skin bleaching to enzymatic peels.
Latisse
FDA-approved treatment to grow eyelashes for patients with inadequate or not enough lashes. Will help lashes become fuller, longer and darker.
Growth Factor AQ Lash & Eyebrow Enhancement System
Designed to promote longer, thicker, darker eyelashes and brows through AQ's growth factor formula. No harsh chemicals or preservatives. Will not change the color of eyes or tint eyelid.
Hydration & Calming:
This category provides hydration and anti-irritation effects while providing anti-inflammatory benefits.
Sun Protection:
Combined ingredients protect the skin against harmful UVA/UVB rays.
Skin Health Enhancers:
Often used in combination with other products in your skin health regimen, this class of product will help create an optimum skin environment, so you get the most benefit from your other products.
Professional Treatment Products:
This is a line of in-office treatment products that can complement your daily skincare routine at home.
Hamawy MD Skin Care Products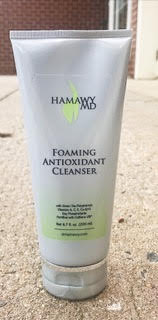 Antioxidant Foaming Cleanser
is a luxurious, revitalizing cleanser that deep cleans and replenishes the skin. Rich in antioxidants and natural botanicals, this cleanser gently cleans, nourishes and restores, resulting in healthier, more radiant looking skin. Ideal for all skin types, this soap-free foaming cleanser contains a special antioxidant formula of green tea, white tea, chamomile extract, Caffeine USP and cucumber.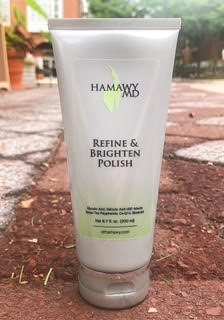 Refine & Brighten Polish:
exfoliates skin gently using Glycolic and Salicylic Acids, Arbutin and bio-friendly microbeads to gently slough off dull, damaged skin and improve skin clarity and radiance. It works in harmony with skin to accelerate its natural renewal process. This rich, creamy formula helps to regulate oil, purify and minimize pores without stripping the skin of its natural moisture content. Green Tea Polyphenols, Vitamins A, C, E, Bisabolol and CoQ10 calm and soothe skin.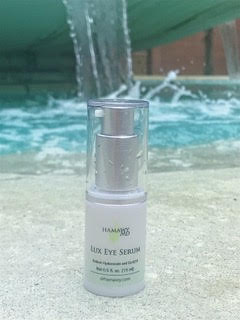 Lux Eye Serum:
provides ultimate moisturization benefits to the delicate and often dry eye area with its hyaluronic acid enriched formula. This nourishing serum containing CoQ10, Green Tea Extract and Vitamins A, C, and E, delivers superior hydrating benefits to soothe, smooth, and plump the eye area.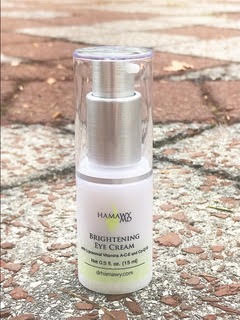 Brightening Eye Cream:
has a rich emollient formula that calms the skin and helps to reduce appearance of fine lines. Cucumber and Chamomile extracts soothe the skin while minerals camouflage fine lines. A light, creamy consistency, this cream contains liposomal vitamins A, C, E, CoQ10 and Green Tea.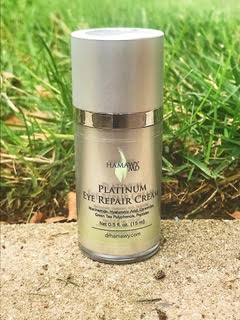 Platinum Eye Repair Cream:
delivers rich hydration to the delicate skin around the eyes. This deeply moisturizing cream helps to smooth fine lines and wrinkles while state of the art microcirculation ingredients minimize dark circles and puffiness. Key ingredients include; All trans-retinol to visibly diminish signs of aging, helping to increase firmness and elasticity. Hyaluronic Acid to deeply hydrate and seal moisture in, plumping visible lines and wrinkles. Ceramide and Peptide complex which nourishes and tightens skin, reducing the appearance of bags and dark circles Niacinamide to smooth skin and help to brighten discoloration. Caffeine USP, Arnica, and Vitamin K which helps to reduce the appearance of dark circles and puffiness.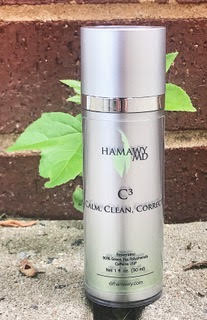 Calm, Clean, Correct (C3):
features an advanced formula of therapeutic ingredients to improve and correct a wide variety of skin issues. Containing 90% Polyphenol Isolates, the active ingredient in green tea, to guard against free-radical damage. Resveratrol, the powerful antioxidant found in red wine to visibly reduce signs of redness. With the addition of caffeine, HMD C3 Cream reduces the appearance of fine lines, wrinkles, pore size and puffiness. Suitable for all skin types, especially sensitive, acneic, and rosacea skin.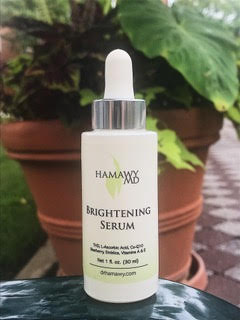 Brightening Serum:
features a multi-targeted, Vitamin C enriched system of high performance ingredients. An ascorbate blend of Arbutin, Emblica and Bearberry help to brighten the complexion. Enhanced with Bio-Compatible Antioxidant System of Emblica, CoQ10, Vitamin E and Superoxide Dismutase for immediate antioxidant benefits to support healthy collagen production, and help fight free radicals. Additionally these ingredients improve the appearance of aging and photo-damaged skin and improve skin resilience by offering potent antioxidant treatment.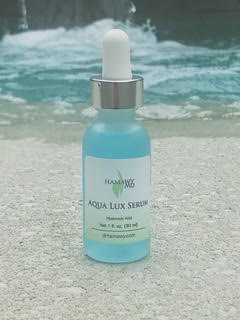 Aqua Lux Serum:
is a nourishing serum which quenches dehydrated skin to impart a supple, smooth complexion and instant correction. Formulated with various molecular forms of hyaluronic acid, this universal booster provides all day moisture retention and visibly reduces the signs of aging. With a nourishing blend of antioxidants and humectants, the skin appears brighter, firmer and rejuvenated.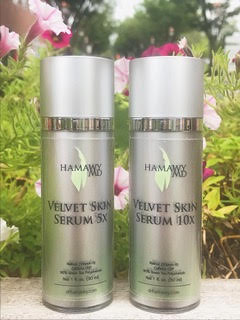 Velvet Skin Serum:
assists in the achievement of softer, smoother, firmer and more evenly toned skin. It helps achieve more radiant looking skin while delivering the skin enhancing benefits of therapeutic levels of All-trans Retinol (Vitamin A), Green Tea Polyphenols, and Caffeine USP ina moisturizing base. This serum helps to increase firmness & elasticity and reduce appearance of wrinkles, fine lines, redness & pore size.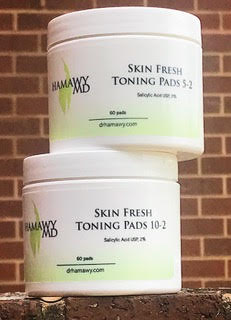 Skin Fresh Toning Pads:
contain ultra pure glycolic acid available in 5% or 10% coupled with the proven acne fighting ingredient salicylic acid USP, 2%. Specially formulated to unclog pores and accelerate the removal of dead skin cells that can interfere with the proper oil drainage of the skin. Skin conditioners and natural botanicals hydrate irritated skin while Witch Hazel soothes and tones the skin.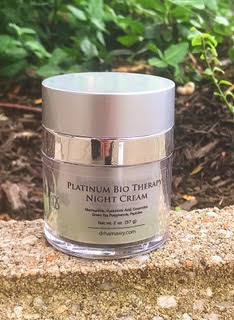 Platinum Bio Therapy Night Cream:
is an intensely moisturizing night cream which combats dryness and nourishes skin back to optimum health. High performance ingredients include; Ceramides, Peptides, Hyaluronic Acid, Niacinamide, Stem Cells, and Antioxidants work synergistically to nourish and repair the skin's barrier function. Restoring firmness and visibly reducing signs of aging. Awaken to younger, hydrated, healthier looking skin.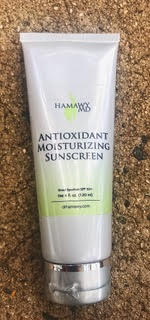 Antioxidant Sunscreen Moisturizer (SPF 50):
has been specially formulated with Micronized Zinc Oxide and other sunscreen ingredients to provide the highest level of broad spectrum UVA and UVB protection. This product blocks most UV radiation from interacting with the skin and is designed to minimize the effect of the UV that does interact by neutralizing and quenching damaging UV induced free radicals. Containing a moisturizing base with powerful hydrators; squalane and hyaluronic acid, this antioxidant enriched formula is fast absorbing without leaving white streaks on the skin. Suitable for sensitive skin.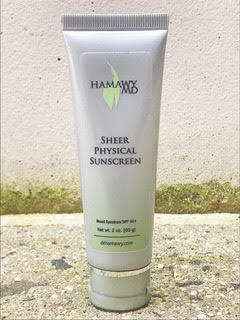 Sheer Physical Sunscreen Cream (SPF 50):
is gentle on sensitive and acne prone skin, and provides broad spectrum protection against UVA and UVB rays. Weightless, residue-free, transparent finish formula ensures pure physical protection.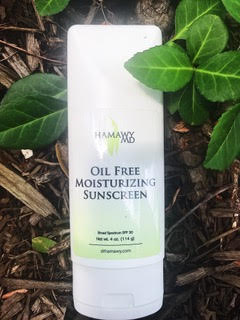 Oil Free Moisturizing Sunscreen (SPF 30):
is a sheer, oil-free, non-comedogenic sunscreen provides broad-spectrum UVA/UVB protection. Ideal for all skin types, including acne-prone skin.
2023 © Copyright Princeton Plastic Surgeons. All Rights Reserved. Privacy Policy