SmartLipo
One disadvantage of traditional liposuction is that it may leave patients with sagging skin or an uneven look after excess fat has been removed. At Princeton Plastic Surgeons, we offer Smartlipo in New Jersey, which is an advanced liposuction technique that can not only remove deposits of excess fat but also tighten the skin for a smoother, more attractive overall outcome.
Am I a Good Candidate for Smart Liposuction?
In order to be a candidate the patient must have a healthy BMI. Body Mass Index (BMI) is a person's weight in kilograms divided by the square of height in meters. A high BMI can be an indicator how much fat is present in the body. BMI can be used to screen for weight categories that may lead to health problems and overall health of an individual.
What Is SmartLipo?
Smartlipo is an innovative liposuction technique that uses a laser fiber to liquefy fat. This minimally-invasive procedure uses smaller incisions and a smaller cannula to introduce the laser fiber into the body. Smartlipo typically involves a very short recovery time.
This laser-assisted liposuction technique causes significantly less bleeding and bruising than conventional liposuction procedures. The laser also stimulates collagen production, which helps tighten the skin and restore youthful firmness.
Why Choose Princeton
Plastic Surgeons?
Dr. Hamawy at Princeton Plastic Surgeons is a board-certified plastic surgeon with extensive experience performing aesthetic and reconstructive procedures. He has a background as an army combat trauma surgeon, through which he was exposed to a depth and complexity of procedures that few surgeons encounter. When you come to our practice for Smartlipo, you can expect to be treated with a high level of skill and personalized, quality service.

What Can I Expect in a
SmartLipo Procedure?
Smartlipo is a minimally-invasive procedure performed on an outpatient basis under local anesthesia. It typically takes less than one hour per treatment area to perform.
Before Treatment
Before the procedure, local anesthesia is administered, the skin is cleansed, and the treatment areas are marked. The surgeon inserts a tiny probe containing a low-energy laser fiber directly into the fat deposit through a small incision.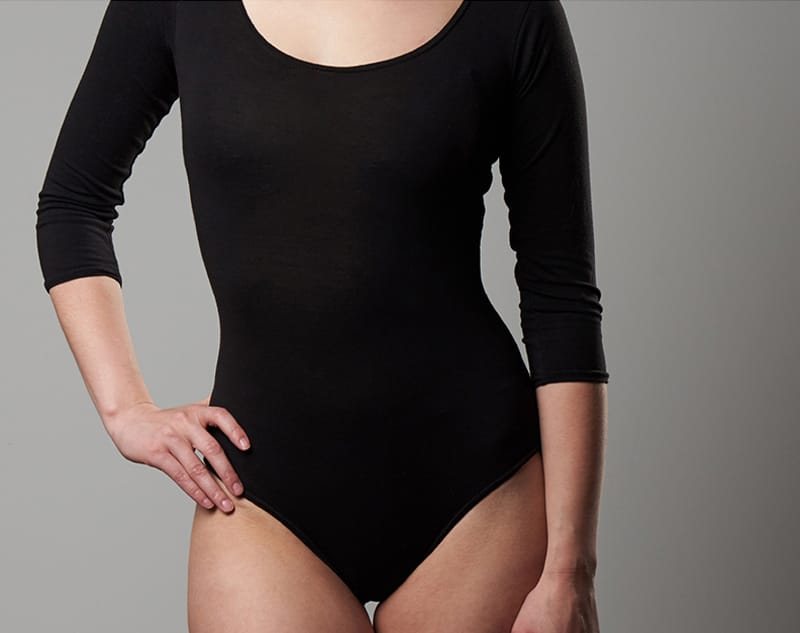 Safe and Effective:
SmartLipo
The laser energy liquefies and destroys fat cells without damaging the surrounding tissue. The liquefied fat may be gently suctioned out during the procedure or removed through the body's own natural processes. Heat from the laser causes coagulation in the surrounding tissue, promoting collagen production and skin tightening for a smoother, firmer appearance and overall shape.
What Is Recovery
Like after SmartLipo?
Most patients can return home immediately after a Smartlipo procedure. You can expect a speedy recovery with minimal scarring and discomfort. For some of the best results in Smartlipo Princeton, NJ has to offer, you may be instructed to wear a compression garment after Smartlipo treatment to limit swelling. Typically, patients can return to work and normal activities within a day or two after the procedure.
How many Smartlipo treatments will I need?
For most people, results are achieved in one Smartlipo treatment.
How long will the procedure take?
The length of the procedure can vary, depending on the number and size of the areas being treated. On average, Smartlipo procedures take between one and a half and two hours to perform.
What does it feel like to get Smartlipo treatment?
The treatment area will be anesthetized for minimal discomfort during the procedure. You may feel a mild sensation of light pressure. After the procedure, you may have minor aches and may be instructed to wear a compression garment for a short period.
How safe is Smartlipo?
As the first laser introduced for the purpose, Smartlipo has been widely used and extensively studied and validated. Decades of studies have shown that this technique involves less bruising, swelling, and pain and results in a faster recovery than traditional liposuction.
How soon will I see results?
Results will be visible in approximately one week after treatment. You can expect to see continued improvement over the next three to six months as the body continues to produce new collagen.
How long will my results last after a Smartlipo procedure?
Smartlipo destroys fat cells in the treatment area. As fat cells do not grow back, results are long-lasting. However, it is important to maintain a stable weight to avoid fat deposits in other areas of the body that could alter your overall shape and appearance.
Does Smartlipo leave scars?
This cutting-edge technique requires only very small incisions. With proper care, your incision lines should be barely noticeable when healing is complete.
What areas of the body can be treated with Smartlipo?
Smartlipo is well suited for treating a number of areas, including more delicate areas of the face and neck. Common Smartlipo treatment areas include:
Jowls, chin, and neck: Smartlipo is a minimally-invasive alternative to neck lift surgery, as it both slims and tightens the skin.
Arms: Fat deposits resistant to diet and exercise tend to accumulate in the upper arms for some people. Smartlipo is an excellent fat removal method for this area.
Male chest: Smartlipo can help restore a more masculine appearance to the chest with results that are visible immediately. An added benefit with this technique is that it helps correct sagging skin often associated with male breast enlargement.
Female breasts: For some women, liposuction is an alternative to breast reduction surgery for reducing the size of the breasts. Laser-assisted Smartlipo tightens the skin and stimulates collagen production to give the breasts a lift.
Bra roll: Fat in this area of the back can be difficult to remove for both men and women. Smartlipo is an excellent technique for reducing fat deposits in the bra roll area.
Inner thighs: Normally, the inner thighs have very thin skin that may not bounce back well after liposuction, leading to wrinkling. Smartlipo tightens the skin to reduce the risk of wrinkling after liposuction.
Outer thighs: Saddle bags (fat deposits in the outer thighs) are a common problem among women and often accompanied by cellulite. Smartlipo can not only shape and contour the thighs but also reduce cellulite for smoother results after liposuction.
Buffalo hump: Fat can accumulate on the back of the neck, giving the appearance that a person is hunched over. This type of fat is usually difficult to remove. With Smartlipo, our surgeon can remove more fat from this area for more dramatic results.
What are the advantages of Smartlipo over other liposuction techniques?
Smartlipo at Princeton Plastic Surgeons is performed under local anesthesia, for safer treatment and faster recovery.
This technique uses very small incisions and a tiny cannula, causing less trauma to the body.
Patients experience less post-treatment bleeding, bruising, and pain.
Heat from the laser tightens the skin through coagulation for dramatic body-sculpting results without dimpling or sagging skin.
As the procedure stimulates collagen production, results continue to improve for three to six months following Smartlipo.
Copyright © 2018 Princeton Plastic Surgeons. All Rights Reserved.