Breast Reconstruction
If you have been diagnosed with breast cancer, it is important to consider your reconstruction options in advance of cancer surgery. Decisions you make now may affect your results in the future. Dr. Hamawy at Princeton Plastic Surgeons provides some of the highest-quality results in breast reconstruction New Jersey has to offer, with artistry and a high level of technical skill.
What Is Breast Reconstruction?
Breast reconstruction is a surgical procedure designed to rebuild the look and shape of the breast. It may be performed after or during mastectomy, after lumpectomy or partial mastectomy, or to correct a deformity that is genetic or caused by trauma.
Breast reconstruction can restore symmetry between the breasts by replacing breast tissue, skin, or a nipple that has been removed. There are many different breast reconstruction options. In coordination with your medical team, we can recommend the best breast reconstruction procedure for you.
Why Choose Princeton
Plastic Surgeons?
Dr. Hamawy is a board-certified plastic surgeon with extraordinary experience in aesthetic and reconstructive surgery. He served as a combat trauma and reconstructive surgeon in the Army, which provided a wealth of experience in complex cosmetic and reconstructive procedures. If you are anticipating breast reconstruction, schedule a consultation so Dr. Hamawy can custom-tailor a treatment plan for you.
What Should I Expect?
What you can expect from breast reconstruction will depend in part on the treatment option you and your doctor choose. Preparation, including anesthesia, can take up to two hours. The reconstruction itself may take an additional one to six hours. Breast reconstruction options include:
Saline or silicone breast implants: Implants are an option for reconstructing the shape of the breast after surgery. The procedure can be done at the same time as cancer surgery or started at the same time and completed later. It may require a tissue expander – a special balloon placed under the skin and muscle to stretch them out, creating a space for the implant.
Tissue flap procedures: This type of reconstruction, also known as autologous tissue reconstruction, uses tissue from other parts of the body to rebuild your breast shape. Tissue may be taken from the abdomen, back, thighs, or buttocks. Tissue flap procedures require longer healing time, but they tend to look more natural and behave more like natural breast tissue than implants.
Fat transfer: In fat transfer reconstruction, fat is harvested from the abdomen, buttocks and thighs and injected into the breasts to add shape and volume. To prepare the body to receive the fat, the patient wears an external expansion device over the chest. This process culminates in minimal scarring and natural-looking results, but it may have to be repeated to achieve your desired outcome.
What Is Recovery Like after Breast Reconstruction?
You may experience some discomfort for the first few days after your breast reconstruction in Princeton, NJ, which can be controlled with pain medications. You will be encouraged to move your arms soon after surgery and instructed to avoid any forceful physical activity, such as pulling yourself up or lifting heavy objects.
When you are released to go home, you can expect to have some swelling, bruising, and soreness for approximately two to three weeks. You may need to change your bandages and apply medication to the suture areas. Dr. Hamawy will advise you about bathing, showering, and wound care.
Most women are able to return to their normal activities within six to eight weeks after breast reconstruction surgery. Avoid strenuous activities for several weeks, or until our surgeon gives you the okay.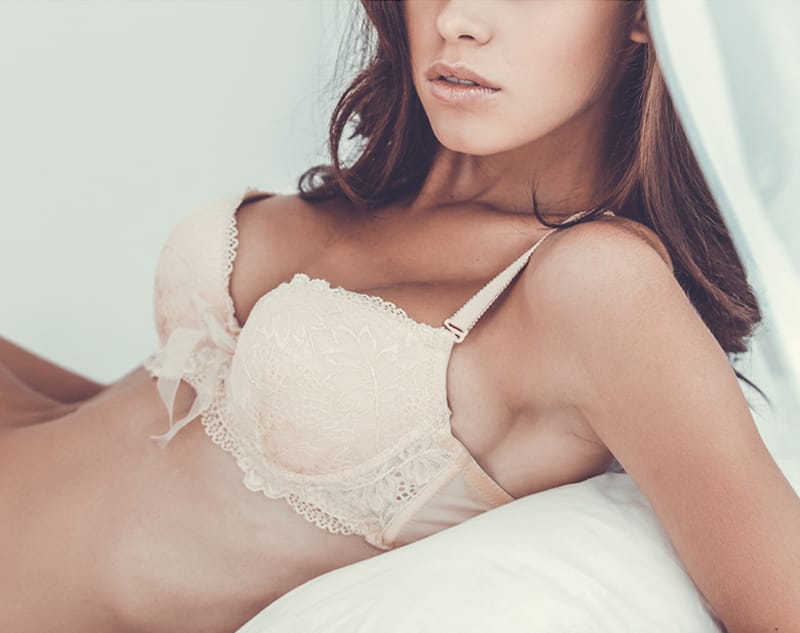 Can breast reconstruction affect the risk of cancer returning?
Breast reconstruction surgery will not affect your chances of cancer coming back. Generally, it does not interfere with treatment. If cancer does return, you can still be treated with surgery, radiation, chemotherapy, and targeted therapy.
Why do you need tissue expanders for breast reconstruction implants?
It is a very different situation when implants are placed after a mastectomy than when they are placed for cosmetic enhancement. Skin is left intact in a breast augmentation procedure and the healthy tissue is able to stretch to accommodate the implant.
In a mastectomy, the breast surgeon must ensure that all the breast tissue is removed, leaving you with a thin layer of skin that is not able to stretch suddenly to accommodate an implant. Tissue expanders are used to stretch the skin slowly and gently.
How do tissue expanders work?
When a temporary tissue expander is implanted to prepare your chest for breast augmentation, it will need to be expanded with saline solution, on average once a week, until enough space is created for the desired implant size. This usually takes six to 10 office visits.
What are the most common types of tissue flap procedures?
The most frequently used tissue flap procedures for breast reconstruction are:
TRAM (transverse rectus abdominis muscle) flap: This procedure uses tissue from the abdomen.
DIEP (deep inferior epigastric perforator) flap: DIEP also uses tissue from the abdomen.
Latissimus dorsi flap: Tissue for this procedure is taken from the upper back.
GAP (gluteal artery perforator) flap: Also known as the gluteal free flap, this procedure uses tissue from the buttocks.
TUG (transverse upper gracilis) flap: The TUG flap uses tissue from the inner thigh.
Will I need reconstruction after a lumpectomy or partial mastectomy?
Most women who have breast conservation surgery do not need reconstruction. However, for some women, lumpectomy or partial mastectomy can cause breast deformity. In such cases, a woman may be a candidate for reconstruction using smaller implants or fat grafting.
What is nipple and areola tattooing?
When the nipple is removed in breast cancer surgery, 3D nipple tattooing can make the area look more realistic. Also called micropigmentation, 3D nipple tattooing can significantly improve the patient's satisfaction with breast construction results.
What is the difference between immediate and delayed breast reconstruction?
Many people prefer to have immediate reconstruction, started or completed at the same time as cancer surgery. Delayed reconstruction is the term that applies when patients choose to have a mastectomy then wait for reconstruction. Dr. Hamawy at Princeton Plastic Surgeons in Princeton, New Jersey can individually-tailor a surgical plan with your preference in mind.
2023 © Copyright Princeton Plastic Surgeons. All Rights Reserved. Privacy Policy