Skin Cancer Reconstruction
Reconstruction after skin cancer and Mohs' surgery repairs soft tissue defects that results from removal of skin cancer on the body but is most critical in aesthetically sensitive areas such as the face, eyelids, or nose.
Skin cancer repair is commonly performed under local anesthesia or with mild sedation. It can be performed the same day as the skin cancer removal or shortly afterwards.
Most people are able to return to light activity the day after the procedure and back to normal activity in about 1-2 weeks. Your appearance will continue to improve over the following 6-8 weeks as the incisions heal and fade with time to be almost imperceptible in most cases; secondary procedures such as laser resurfacing or dermabrasion are recommended to further improve your results.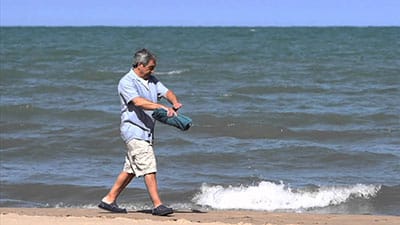 Dr. Hamawy uses special techniques that include: adjacent skin flaps or skin grafts or flaps to restore your appearance and minimize visible scarring.
Proper skincare and sun protection are essential during healing to maintain skin health and optimize aesthetic results.
Skin cancer removal and reconstruction may be covered by your insurance; please discuss your potential benefits and pre-certification for surgery with our staff.
Your Recovery
You will likely have swelling and bruising for several days after your procedure. Your follow-up visits will usually start a few days following your procedure for a checkup and Dr. Hamawy will review your recovery, incision care and any concerns you may have. Be assured that your relationship with Dr. Hamawy does not end after your procedure. If you have any concerns during your recovery, or have more questions at a later time, you can always contact Dr. Hamawy.
Quick Facts
Length:

1 hour

Anesthesia:

Local with or without mild Sedation

In/Outpatient

Office Procedure or Ambulatory Surgery Center

Recovery:

Return to work: 7 – 10 days
2023 © Copyright Princeton Plastic Surgeons. All Rights Reserved. Privacy Policy