Jump To Section:
Breast Augmentation
Surgery in NJ
Women can be unhappy with the appearance of their breasts for a variety of reasons, but size is one of the most common issues. For women who feel their cup size is too small, breast augmentation surgery may be an option.
At Princeton Plastic Surgeons, our breast enhancement procedures create long-lasting results that are tailored specifically to your unique needs so as to give you one of the best breast augmentations New Jersey has to offer.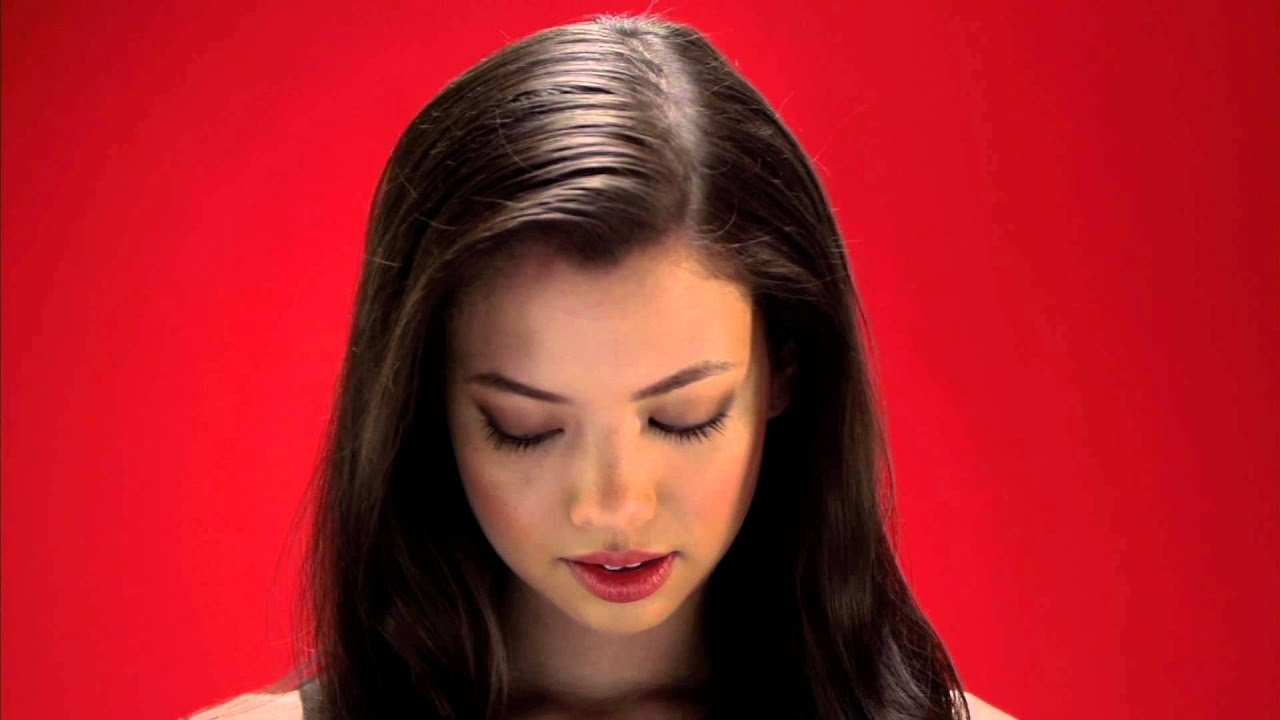 What is a Breast Augmentation?
Among the most popular cosmetic procedures worldwide, breast augmentation has evolved into a procedure that is safer and more customizable for the patient. This surgery involves placing breast implants into the breasts to enhance their size and, in many cases, improve overall shape and fullness. Advances in breast augmentation surgery have made it possible for patients to have more options available to them to fully customize their surgery. Implants can either be saline or silicone, and the shape of the breast implants can be either round or anatomical. The placement of the implants can be customized depending on where patients desire more fullness, and incisions and scarring can be planned out prior to surgery according to patient preference.
Are you a Candidate for Breast Augmentation in NJ?
Good candidates for a breast augmentation are:
Women in good health who desire added volume and fullness to their breasts for an increase in bust size
women seeking breast augmentation may simply want an aesthetic change
A wish for cosmetic enhancement after pregnancy and breastfeeding
A desire for improvement on a previous breast surgery
Other candidates for breast augmentation may experience one breast that is smaller than the other
Women who have experienced significant weight loss may also benefit from breast augmentation, adding volume to deflated breasts and making them proportionate to their newly contoured body.

Why choose Princeton Plastic Surgeons in New Jersey?
Dr. Hamawy uses the Vectra 3D imaging system during his consultation process which is a three-dimensional technology that allows patients to get an idea of what they can achieve with breast augmentation and what they can expect from their results. Using its advanced technology, the system then creates a 3-D rendering of the treatment area, which is displayed on a computer monitor. The Vectra 3D imaging helps to decide on factors such as contour and volume allows Dr. Hamawy to accurately assess the expected results of procedure.
Is There a Such Thing as "Normal" Breasts?
With the entertainment industry nowadays, there is this perceived idea of the "perfect body" or "perfect hair" or "perfect breasts." As far as anatomy goes, there isn't a "perfect" anything. There are such great variations in breast shape, breast size, and personal preference that make it impossible to label perfect breasts. Some breast characteristics that people find ideal are proportionate, symmetrical, and perky. With this, the goal of our breast augmentation in New Jersey is to provide you with breasts that meet your aesthetic desires and enhance your figure, which may make them perfect for you.
How Much Does a Breast Augmentation Cost in Princeton, New Jersey?
Average cost of breast augmentation: $6,000-$9,000
The cost of your breast augmentation procedure will depend on your specific case and if you opt to receive additional treatments or procedures. Please feel free to schedule a private consultation to receive a quote.
What Are My Breast Implant Options?
Breast augmentation is a cosmetic surgery that can be largely customized to meet each patient's individual aesthetic desires. Below are breast implants characteristics you can customize, with the help and guidance of Dr. Hamawy, a top NJ breast surgeon.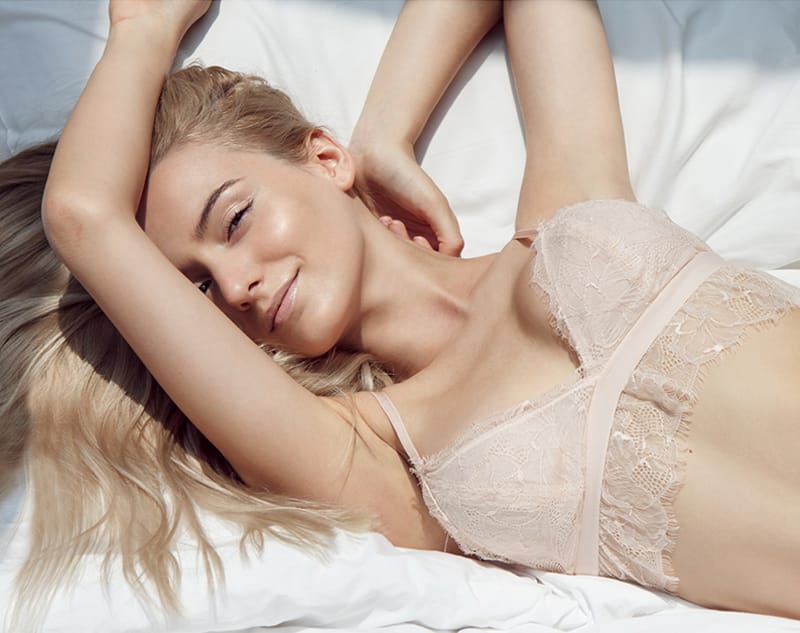 Breast Implant Composition
Composition refers to what the breast implant is made of. Implants offered at Princeton Plastic Surgeons are made out of either saline or silicone. Saline implants are placed in the pocket empty and then filled with the sterile saline solution to avoid ever having physical contact with the implant. Silicone implants are made with a cohesive silicone gel that is held together as a quasi-solid mass. One is not better than the other; a NJ breast augmentation with either saline or silicone implants will enhance the size and shape of a woman's breasts.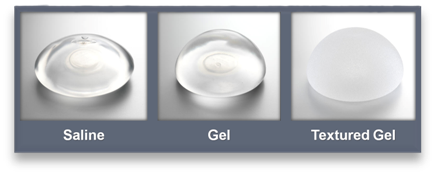 The best composition suited for you will depend on your individual case and desired results.
Surface
The outer shell of a breast implant is a solid silicone casing offered as either smooth or textured.
Smooth implants have the capability of rotating in the pocket and not creating a visible change in breast shape.
Textured implants secure the implant placement in the pocket as scar tissue forms around the textured shell.
Breast Size
Breast size is commonly referred to by cup size (A, B, C, D, etc.); however, this is not a reliable measurement source as a 34A in one store could equate to a 34C in another. Breast size for breast augmentation is measured by breast implant cubic centimeters (cc.) Both you and Dr. Hamawy will work together to choose the volume that suits your figure best. This will be dependent on your aesthetic desires, body frame, and doctor recommendation.
Breast Implant Shape
Breast implants are made in two different shapes: tear drop (anatomical) and round. Tear drop implants closely resemble the natural curve of the breast, designed with a modest slope and majority of the volume towards the base. These implants are offered only as textured since its permanent position in the pocket is key for maintaining the anatomical slope and avoiding rotation. Round implants offer a larger projection from the chest as they are symmetrically round in circumference. These implants also offer more cleavage with a greater lift.

Round implants are available in both textured and smooth since rotation in the pocket will not cause a change in breast shape.
Breast Implant Profile
Implant profile indicates the measurement of breast projection from the chest. There are 3 categories of implant profile: low, moderate, and high.
Low profile is best suited for women with wider chests, and high profile for women with chests that are more narrow. Dr. Hamawy will help you decide the appropriate profile for your build.

Breast Implant Placement
Breast implants are inserted in pockets formed by Dr. Hamawy. The pocket can either be made behind the pectoral muscle or in front of the muscle. Sub-muscular placement (behind the muscle) is usually better suited for women without a large amount of natural breast tissue which serves to cover the implant edges. Sub-glandular placement (in front of the muscle) inserts the implant in a pocket made under the breast tissue right behind the mammary gland. It is generally used for women with a large amount of natural breast tissue, which offers greater projection.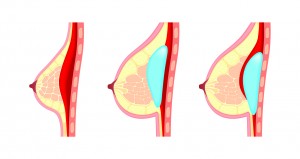 Breast Implant Incision Options
There are 4 incision locations offered by Dr. Hamawy for implant insertion.
Periareolar: A periareolar incision is made along the bottom half of the areola border. This method is often used for other breast procedures such as areola reduction or breast lift that can be performed in conjunction with your breast augmentation in Princeton, NJ. Any scarring blends in with the border between areola and breast.
Inframammary Fold: The inframammary fold is the natural crease at the base of the breast. An incision made along this crease allows Dr. Hamawy easy access to either implant placement location (in front of or behind the muscle.) Any scarring blends with the natural fold.
Transaxillary: Transaxillary incisions are made in the axilla, or armpit. This option is often chosen by women who desire discreet scarring.
Transumbilical: Transumbilical incisions are made through the belly button. This is the most discrete location leaving practically no sign of visible scars. However, because the incision is so small and far away from the breasts, only saline implants can be placed with this technique.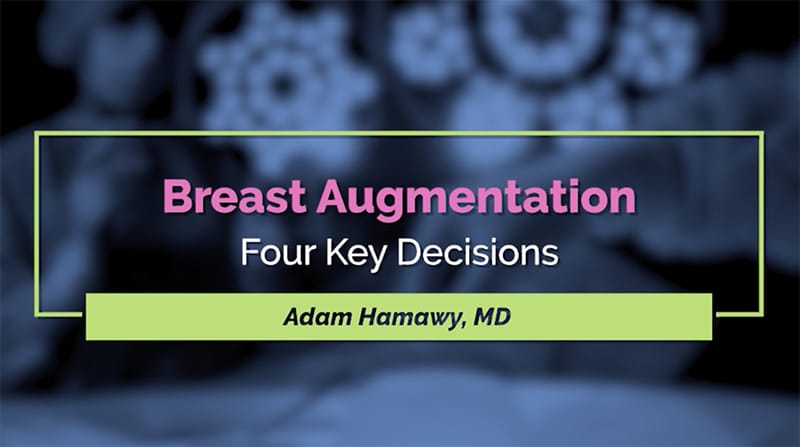 During your private consultation with NJ breast augmentation specialist, Dr. Adam Hamawy, you will explain your dissatisfaction with your current breast size and your desired size increase. He will perform a thorough examination, and explain all options possible and his skilled recommendations. Both you and he together will then come up with a custom tailored procedure plan to reach your aesthetic goal. Dr. Hamawy will address any questions at this time, including pricing inquiries.
Located in Princeton, New Jersey, Princeton Plastic Surgeons offers a full list of cosmetic procedures for the face, breasts, and body. Contact us today to schedule a consultation with board-certified plastic surgeon Dr. Adam Hamawy to see if breast augmentation surgery is right for you.
Be prepared to discuss any medical conditions you have, allergies, prior surgeries including breast biopsies, and medications, vitamins or other supplements that you currently take. You will be asked whether anyone in your family has had breast cancer and about the results of any mammograms. It is important for you to provide complete information. If you are a smoker, you should stop smoking at least 3 weeks before your surgery. If you have any more questions about breast augmentation surgery at our office in New Jersey you will have the opportunity to ask them.
You will learn about the different techniques of breast implants, the limitations and risks of each one, and the different types of breast implants. He will explain which surgical techniques and implant sizes are most appropriate for you based on your physical exam and factors such as the condition of your breasts, quality of skin tone, and your desired goals. Photographs will be taken for your medical record and 3-D imaging technology may be used to help you have a better idea how your breasts will appear after placing different sized implants.
---
Procedure Process
Breast implants are usually placed under general anesthesia on an outpatient basis. There are multiple techniques that can be used in breast augmentation, which are discussed during the consultation. Incisions are carefully placed in order to minimize scarring, and are made either around the areola, in the natural crease underneath the breast, or through the armpit. The incision placement can also depend on the placement of the implant as well as the size.
Once the incisions have been made, Dr. Hamawy will create a pocket either directly behind the pectoral muscle or behind the breast tissue to support the implants. Once the implants are safely situated directly behind the nipple, the incisions will be sutured.
Ancillary and
Alternative Procedures
While breast augmentation provides excellent body contouring results on its own, ancillary procedures can be performed to heighten results. A breast lift is often performed with breast augmentation for women who experience sagging, deflated breasts. Combining the two breast procedures will provide a full, lifted bust.
If women wish to address their abdominal area as well, a tummy tuck and/or liposuction can be performed. A tummy tuck tightens the abdominal muscles and excises loose skin to flatten and define the stomach. Liposuction is used to remove fat deposits from various parts of the body. The combination of breast and body surgeries is often referred to as a mommy makeover.
What Is the Safety of Breast Implants?
Breast implants are not expected to last a lifetime and will likely need surgery to exchange them at some time. This can be due to rupture, or the formation a thick lining around the implant by your body. If a saline-filled implant ruptures, the implant empties and the body harmlessly absorbs the saline (salt water) within hours. This results in an obvious decrease in the size of the breast on that side. Rupture can be a result of any trauma such as a sharp object piercing the chest, a blunt trauma severe enough to break a bone, but more commonly it occurs without any clear cause. Rupture is more difficult to detect in silicone gel implants because the implant will maintain its form.
The FDA recommends an MRI at 3 years and every other year after that to detect suspect leaks in gel implants. Getting a boob job may delay or hinder the early detection of breast cancer with mammograms. There have been some reported problems with certain immune-related diseases. However, women without implants also have these disorders and extensive research over the last 18 years has been completed that provides reassurance that women with breast implants do not have a significantly increased risk for these diseases.
Breast implant safety and Allergan textured implant recall
On July 24, 2019, Allergan initiated a worldwide recall of BIOCELL® textured breast implants and tissue expanders as required by the FDA. The recall is to protect women's health, following FDA-issued information of over 700 cases of breast implant-associated anaplastic large cell lymphoma (BIA-ALCL) occurring in women with textured implants.
What is BIA-ALCL?
BIA-ALCL is a rare form of lymphoma that has been reported in patients with textured implants. If caught early, it can be cured in most cases. BIA-ALCL is not breast tissue cancer, but a cancer affecting the scar envelope (capsule) that forms around a breast implant.
Dr. Hamawy does not perform breast augmentation with textured implants but has made it his practice to place only smooth implants, which are considered safe and not subject to this worldwide recall.
READ MORE ABOUT ALLERGAN RECALL >>
---
Recovery following your breast augmentation in NJ
After surgery, your breasts will be bandaged and a support bra will be recommended to protect your breasts as they heal. After a 24 – 48 hour initial recovery period, it is often advised to only resume light activities for the next few days and avoid strenuous activities for several weeks until bruising and swelling fade.
You will be given post-surgical instructions on how to care for your incision sites in order to reduce the risk of complications and infection, and pain medication may be prescribed to you for controlling any pain or discomfort you may experience. Although breast augmentation is meant to be long-lasting, it is highly recommended to have your implants checked regularly and exchanged every 10-15 years in order to maintain overall breast health.
---
The Day of
Before surgery, you will be given medicine to lessen the anxiety and pain. You will be completely asleep under general anesthesia or twilight sedation if you prefer. The surgery usually takes one to two hours. Surgery usually is performed as an outpatient procedure. Be sure to arrange for someone to drive you home and stay with you the first few days while at home.
2023 © Copyright Princeton Plastic Surgeons. All Rights Reserved. Privacy Policy