Meet Dr. Adam Hamawy
Dr. Adam Hamawy is board certified by the American Board of Plastic Surgery, specializing in both aesthetic and reconstructive procedures. Trained at UT Southwestern Medical and Weill Cornell School—two of the most well-respected institutions for plastic surgery, Dr. Hamawy subsequently became a Lt. Colonel in the U.S. Army.
---
A tour of duty in Iraq and several years in Tacoma, Washington at the Madigan Army Medical Center afforded him the opportunity to treat a wide variety of patients. "Few surgeons are fortunate enough to have been exposed to this depth, breadth and sheer complexity of cosmetic and reconstructive procedures. I attribute my highly developed surgical skills to my Army experience."
Going beyond what is expected is at the heart of Dr. Hamawy's approach. He strongly believes every patient must be considered as a person first and foremost. Only then can technical expertise be used to its greatest advantage – translating subtle nuances into a more positive self-image through cosmetic enhancement. Dr. Hamawy sees his role as being a combination of technician, artist, and teacher. Patients have so many choices today and nothing takes the place of patient education.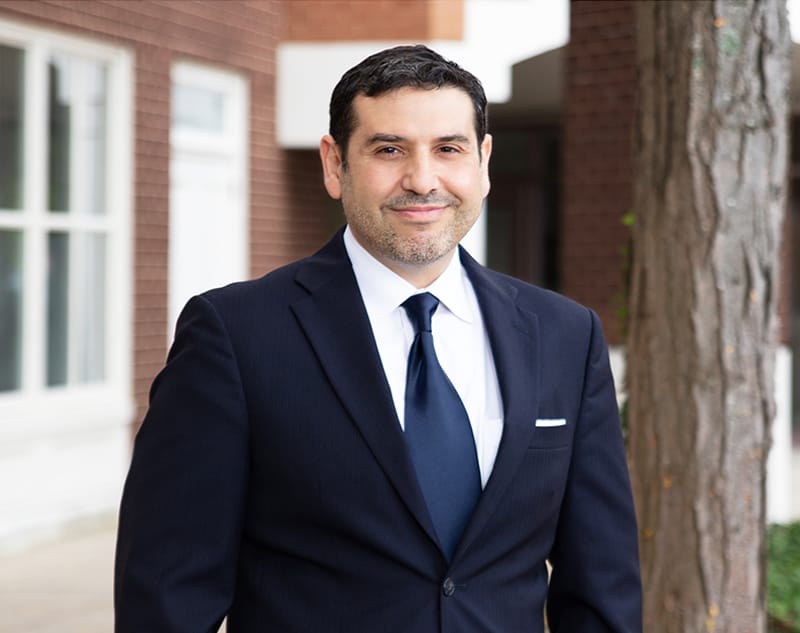 What separates "good" from "great" in plastic surgery? Dr. Hamawy cites his ability to communicate with patients.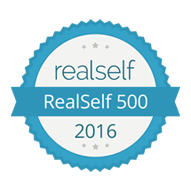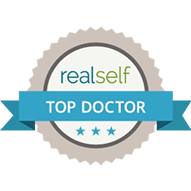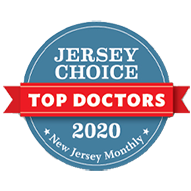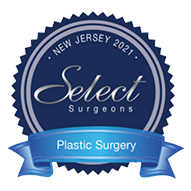 A good plastic surgeon might have the technical skill, but a great plastic surgeon recognizes their role as a doctor also encompasses a psychological and social element. Surgeons that embrace the fact that they are at once students, practitioners and teachers for a lifetime are truly the elite in the specialty.
Dr. Hamawy's philosophy to cosmetic enhancement is to avoid extremes, make each procedure unique to the patient and exercise the right to say no when necessary. Dr. Hamawy wants both reconstructive and aesthetic patients to look normal. Unfortunately, plenty of evidence exists of those who look "overdone." There is a difference between obvious augmentation and a subtle enhancement. If someone asks what you've had "done," then the surgeon has failed.

Dr. Hamawy is proud to offer a number of aesthetic enhancement procedures, such as breast augmentation, tummy tuck and facelift. He believes his role is to enhance his patients' inherent, natural beauty. Even reconstructive cases are opportunities for artistry. Dr. Hamawy believes a productive consultation is one of the most important steps in the process of selecting the right surgeon.
Once a patient's desires are clear with regard to outcome, he carefully explains all the options and associated effects so there are no misunderstandings or surprises. Patients are made aware of the fact that good results are predicated on working together as a team.
"I enjoy coming to work every day. I love what I do and care deeply about every patient. My patients are happy because they leave looking and feeling better, knowing we have been true partners in their care. There is a tremendous feeling of satisfaction that comes with being a specialist. I am confident that my education, experience and training give my patients the best results with the least risk."
"I'm prepared to deliver the highest quality of care and am confident that even if a prospective patient doesn't choose me, they will leave knowing more about what to expect."

Patients who do choose Dr. Hamawy will not only be treated to his technical expertise, but enjoy his attentive, sincere nature. To improve someone's appearance electively or to give back something they thought was lost forever through congenital defect, disease or trauma is a powerful ability he never takes for granted. Dr. Hamawy feels very fortunate to make a living doing what he loves.
As the Medical Director of the premier medspa OrangeTwist, Dr. Hamawy employs his passion for advanced cutting-edge technology and superior aesthetic results, overseeing the many transformative treatment options offered. OrangeTwist provides personalized care and natural-looking outcomes, with solutions ranging from dermal fillers and facials to non-invasive body sculpting. Dr. Hamawy shares OrangeTwist's commitment to excellence, integrity, and dedication to helping clients look and feel their very best.
Professional Affiliations
American College of Surgeons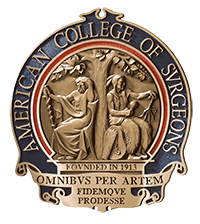 American Society of Plastic Surgeons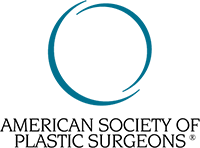 American Society for Aesthetic Plastic Surgery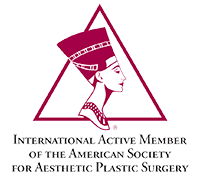 American Society of Lasers in Medicine and Surgery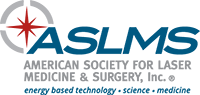 New York Regional Society of Plastic Surgeons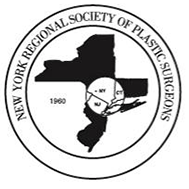 Alpha Omega Alpha Medical Society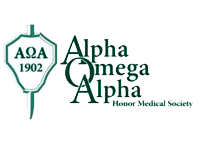 International Confederation for Plastic Reconstructive & Aesthetic Surgery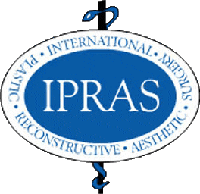 International Society of Aesthetic Plastic Surgery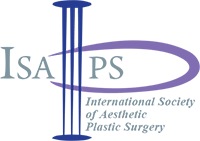 Association of Military Surgeons of the United States

Education & Experience
Fellowship
University of Texas Southwestern Medical School
Dallas, TX
Plastic and Reconstructive Surgery, 2006 – 2008
Residency
New York Presbyterian Hospital Weill Cornell University Medical School New York, NY
General Surgery, 1996 – 2003
Medical School
Rutgers University New Jersey Medical School Newark, NJ
Doctor of Medicine with High Honors, 1996
Undergraduate
Rutgers University New Brunswick, NJ
Bachelor of Arts, 1991
Board Certification
American Board of Plastic Surgery
American Board of Surgery
Professional Experience
Plastic Surgeon, Princeton Plastic Surgeons, Princeton, NJ (2013 – present)
Plastic Surgeon & Medical Director, The Juventus Clinic, New York, NY (2012 – present)
Plastic Surgeon, WESTMED Medical Group Westchester, NY (2011 – 2012)
Consultant Plastic Surgeon, Aesthetic Physicians, P.C.,Belleview, WA (2009 – 2011)
Chief, Microvascular Surgery, Dept. of Plastic Surgery, Madigan Army Medical Center, Tacoma, WA (2008 – 2011)
Assistant Chief of Surgery, Irwin Army Community Hospital, Fort Riley, KS (2005 – 2006)
Combat Trauma Surgeon, 31st Combat Support Hospital and 8th Forward Surgical Team, Iraq (2004-2005)
Presentations
Timing of Fractional CO2 Laser Resurfacing in Conjunction with Rhytidectomy for Safety and Efficiency. Facial Rejuvenation Symposium. Las Vegas, Nevada. June 2013
Migraine Surgery: A Critical Review. CME Seminar Series, WESTMED Medical Group. White Plains, New York. February 2012.
Plastic surgery: the basics of reconstructive and aesthetic surgery. Presented at: U.S. Army Medical Department Perioperative Nursing School, Madigan Army Medical Center, Tacoma, WA (November 2010).
Workhorse flaps for the combat general surgeon. Presented at: General Surgery Grand Rounds, Madigan Army Medical Center, Tacoma, WA (March 2010).
Plastic surgery and the military: past, present and future. Presented at: Plastic Surgery Grand Rounds, University of Texas Southwestern Medical Center, Dallas, TX (March 2008).
After damage control: the role of the reconstructive surgeon. Presented at: Surgical Grand Rounds, William Beaumont Army Medical Center, El Paso, TX (February 2008).
Prevention and management of dry eyes after blepharoplasty. Presented at: Senior Residents Conference, American Society of Plastic Surgeons, Washington D.C. (January 2008).
Prevention of dry eyes after blepharoplasty: a retrospective review of 200 patients. Presented at:The Texas Society of Plastic Surgeons, Annual Meeting, Lost Pines, TX (September 2007).
Tailoring Facial Rejuvenation Based on Facial Analysis. University of Kuwait, 3rd Annual Aesthetic Surgery Update. Kuwait City, Kuwait. November 2014
Lateral Platysmaplasty. University of Kuwait, 3rd. Annual Aesthetic Surgery Update. Kuwait City, Kuwait. November 2014
Moderator/Facilitator: Breasts Scientific Abstracts American Society of Plastic Surgeons Annual Meeting, Boston, Massachusetts . October 15-20, 2015
Aesthetic Breast Reconstruction: Navigating the Choices for Optimal Results. 4 Annual Conference and Exhibition on Surgery. Dubai, UAE. October 2015.
Panel Discussion: Digital Marketing and Social Media (Moderators: Ashkan Ghavami MD and Jamil Ahmed MD; Other Panelists: Walden J,MD, Roostaeian J, MD, Evans D, MBA, Hunter J, MD) Dallas Rhinoplasty Symposium, 33rd Annual Meeting. Dallas, Texas. March 3-6, 2016.
Session Chair: Morning Scientific Session (Orange) / Rhinoplasty. American Society of Aesthetic Plastic Surgery Annual Meeting, Las Vegas, Nevada. April 2-7, 2016.
Reconstructive Plastic Surgery and Review of Flaps. Saint Joseph's Regional Medical Center New York Medical College, General Surgery Grand Rounds. Paterson, New Jersey April 2016.
Moderator/Facilitator: Breast Session 3. American Society of Plastic Surgeons Annual Meeting, Los Angeles, California. October 26-30, 2016.
Panel Discussion: Ethical Marketing Beyond Social Media (Moderators: Ashkan Ghavami MD and Jamil Ahmed MD; Other Panelists: Walden J,MD, Roostaeian J, MD, Bogdon M MD, Evans D, MBA).) Dallas Rhinoplasty Symposium, 34rd Annual Meeting. Dallas, Texas. March 24-26, 2017.
Moderator: Scientific Session. American Society of Aesthetic Plastic Surgery. Annual Meeting, San Diego, California. April 29-May2, 2017.
The Surgical Treatment of Migraines. Rutgers University, University Hospital. Plastic Surgery Grand Rounds., Newark, New Jersey, April 2018.
Building a Team for Success. Rutgers University School of Business. Commencement Speaker. Camden, New Jersey, May 2018
2023 © Copyright Princeton Plastic Surgeons. All Rights Reserved. Privacy Policy