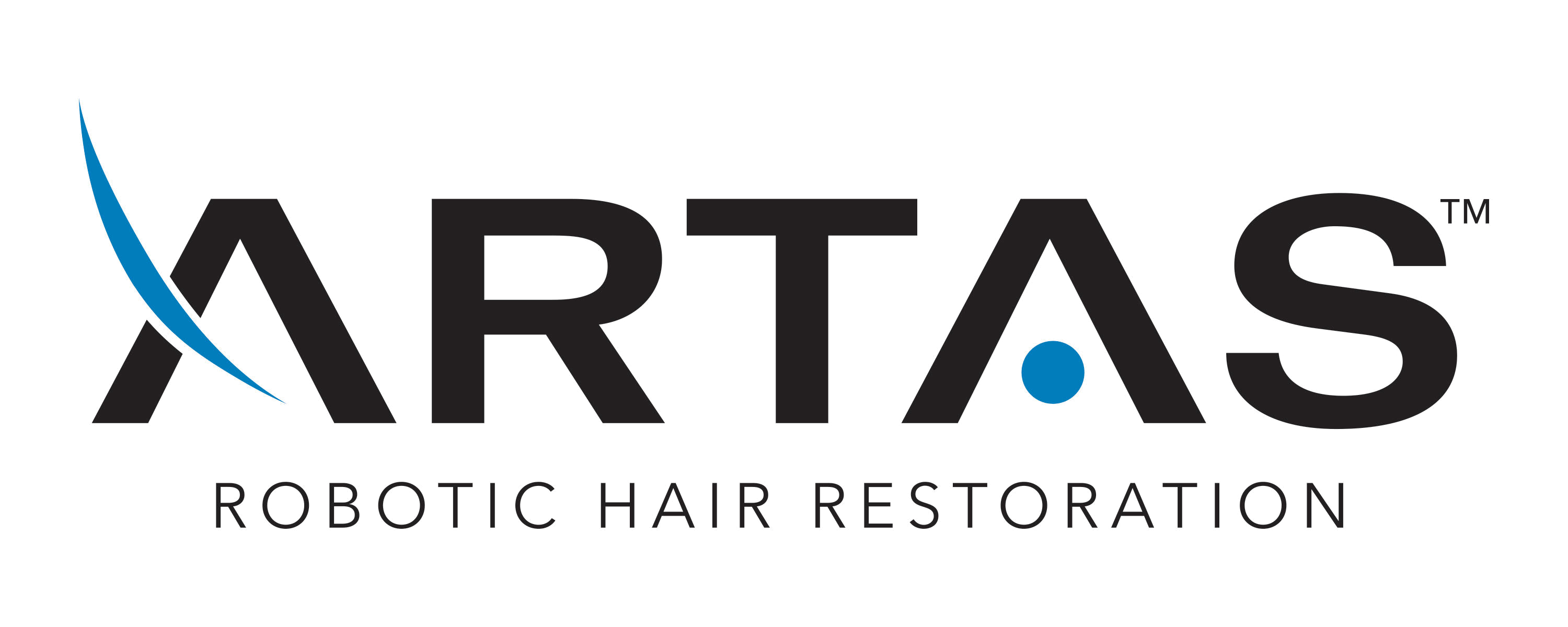 In the realm of hair restoration, robotic technology stands out as a clear leader. Utilizing a high degree of precision, robotic hair transplant can produce exponentially more efficient results than manual FUE methods. With robotic hair transplant's digital imaging software, recovery time is significantly reduced, and there is no linear scarring as with other techniques. Each hair graft is meticulously harvested mechanically, so there is no possibility of human error. Dr. Hamawy is excited to offer hair restoration with ARTAS as part of his continued commitment to cutting-edge cosmetic solutions in a state-of-the-art setting.
What Is Robotic Hair Transplant?
With manual follicular unit extraction (FUE), the surgeon must spend hours laboriously harvesting donor hairs for transplant by hand. With innovative robot-assisted process, hairs can be consistently and precisely extracted from the donor regions of the head, reducing downtime and improving your outcome. Robotic hair transplant's artificial intelligence algorithms can accurately select the best quality hairs for grafting, calculate the best depth and angle of each follicular unit, and track the path of each follicle through the entire hair restoration process. With this level of detail, your result appears more natural and seamless. No scarring, sutures, or plugs are required.
The donor area is a region of the scalp that is unaffected by hair loss, typically the head's back and sides. The recipient zone is usually the top or front of the scalp. The healthy hair grafts will be transplanted to the recipient site, where they will take root and slowly replenish the scalp with thick, youthful locks. Treatment is performed using local anesthesia and takes between 4 and 8 hours on average.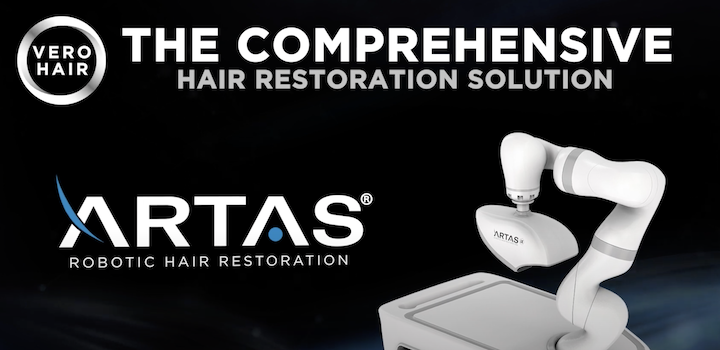 What Are the Benefits of Robotic Hair Transplant?
No discomfort
No sutures, scalpel or plugs
No linear scarring
Robot-assisted precision
Helps select the highest quality grafts
Consistent, precise results
No chance of human error
Works in a single session
Quick recovery
Natural-looking outcome
Long-lasting improvements
Robotic Hair Transplant at Princeton Plastic Surgery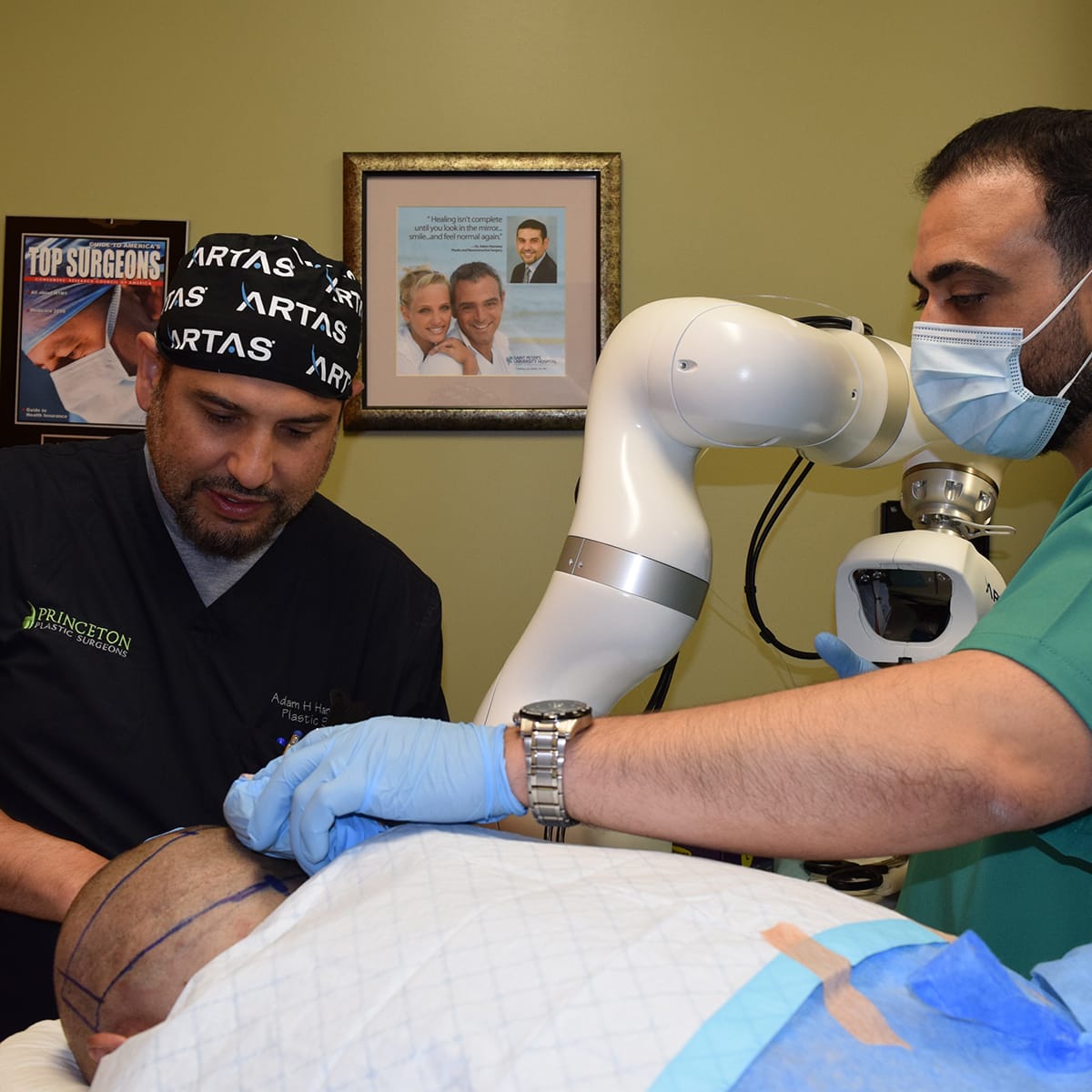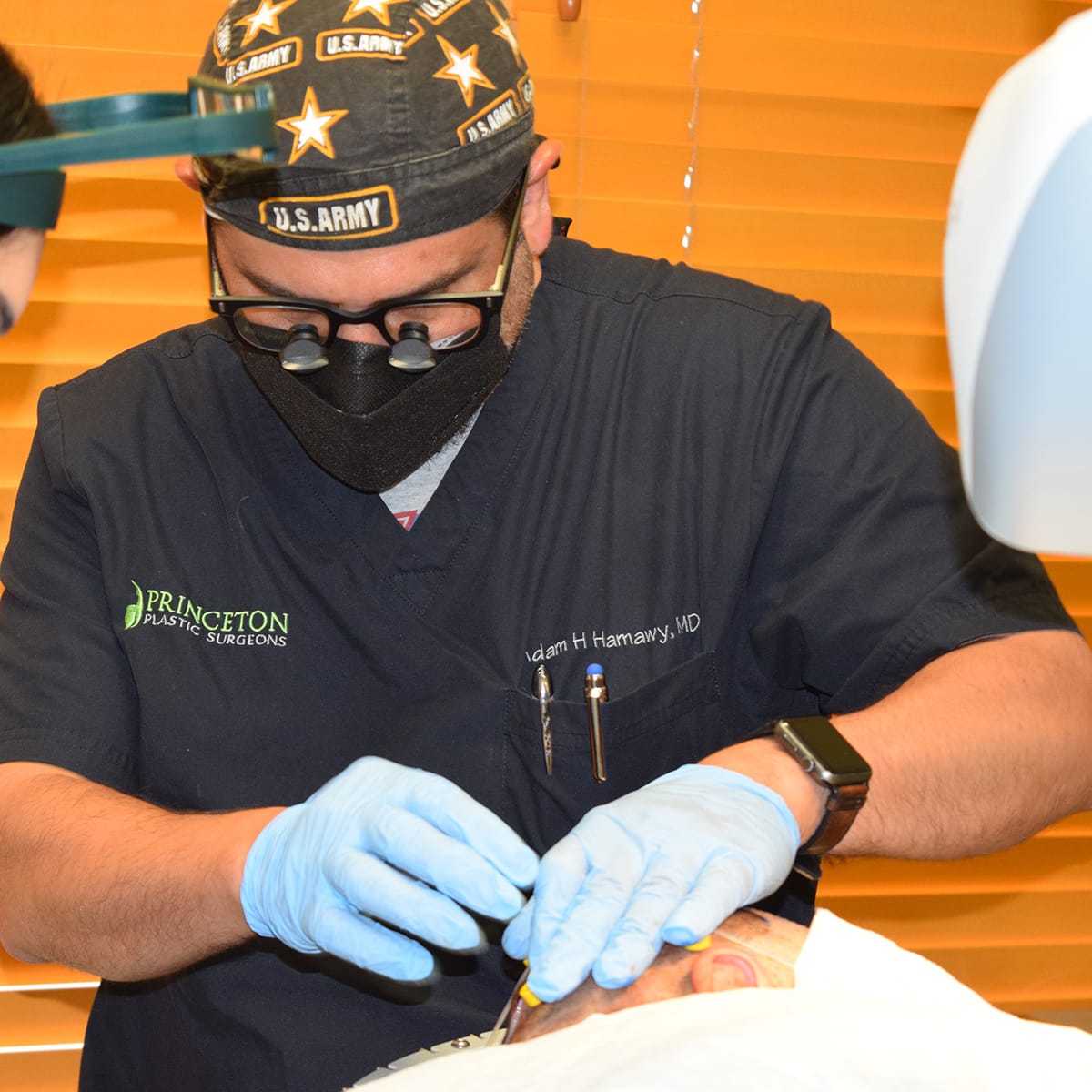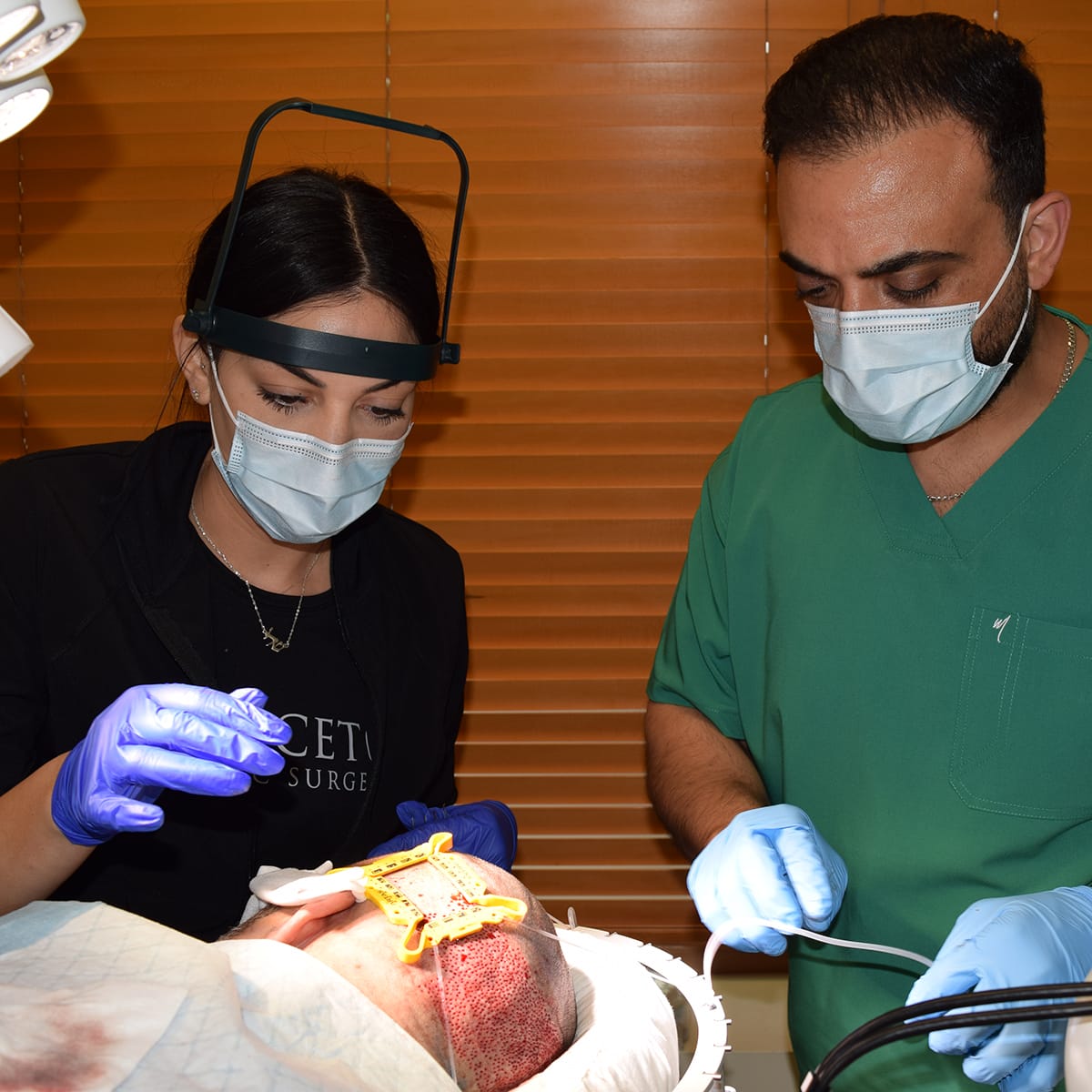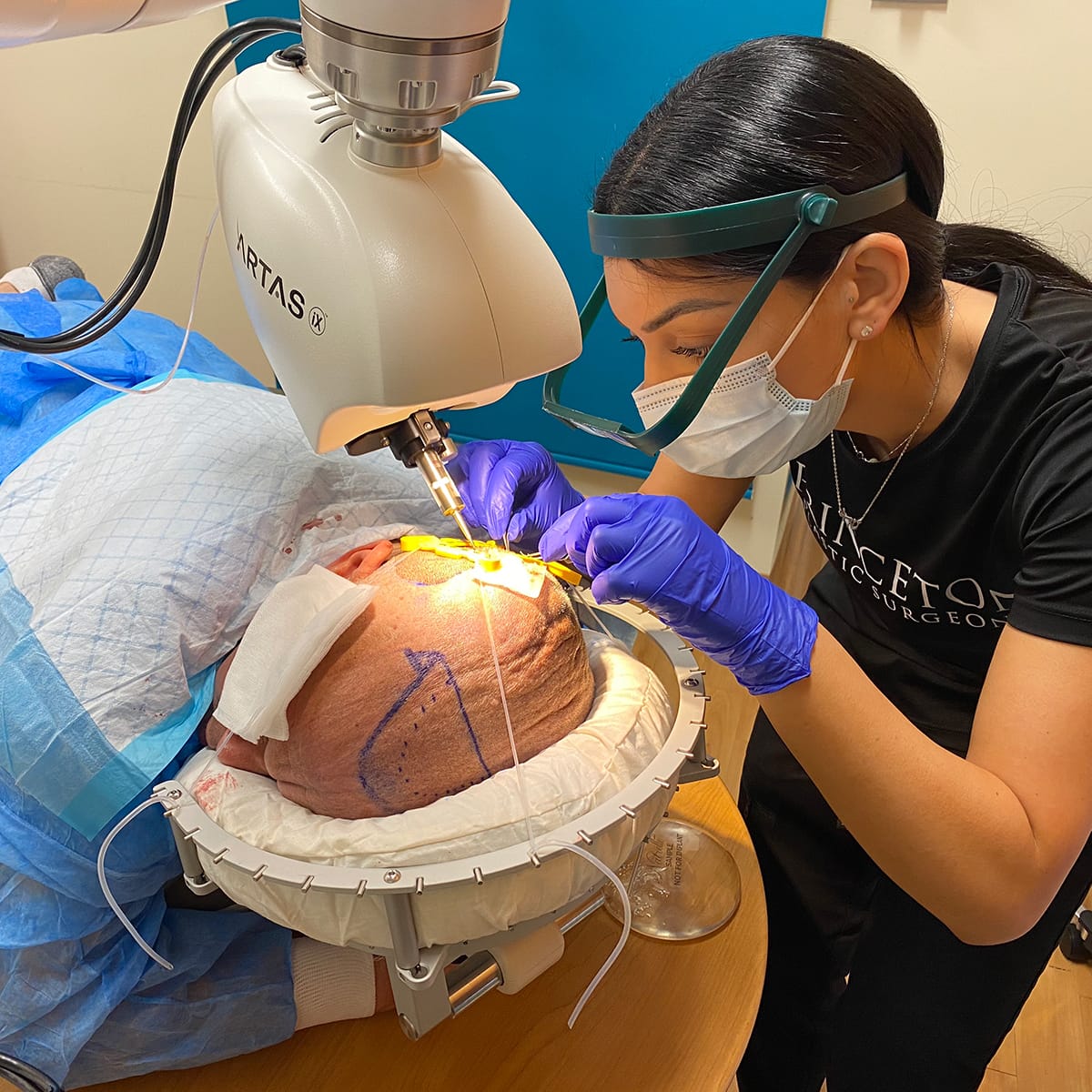 Who is a good candidate for Robotic hair restoration?
Robotic hair transplant is suitable for both men and women struggling with hair loss, thinning hair, a receding hairline, or shedding. Robotic hair restoration may not be ideal for those who have already gone bald and have little to no donor hair available. We will help to determine if it is a good match for your goals during your confidential consultation with our team in New Jersey.
What can I expect from my recovery?
Thanks to its precision and micron-level accuracy, robotic hair transplant is considered a non-invasive form of hair restoration and therefore comes with little downtime. There are no sutures required. Each hair graft is harvested individually with no visible scarring afterward. Minor "punch marks" left behind will close and fade over several days after your session. Patients typically return to their normal activities within 2-3 days.
Why choose Dr. Hamawy for hair restoration in New Jersey?
Dr. Hamawy is an experienced, board-certified plastic surgeon who excels at cosmetic and reconstructive procedures, earning him a reputation as one of the most trusted names in the area. Dr. Hamawy trained at among the most prestigious institutions in the country: UT Southwestern Medical and Weill Cornell School.
Dr. Hamawy employs a precision-based, meticulous approach coupled with a passion for artistry and detail when it comes to hair restoration. Results appear natural and personalized so that you can finally regain your self-confidence and quality of life. Dr. Hamawy understands how distressing hair loss can be. He will create a customized action plan for restoring thick, luxurious hair that can be styled and maintained year-round and in any situation.
2023 © Copyright Princeton Plastic Surgeons. All Rights Reserved. Privacy Policy