Dermal Fillers
Dermal fillers can restore facial volume and smooth wrinkles, lines, and creases. Aging causes subcutaneous fat loss which means muscles under the skin are more visible. As a result, the skin becomes lax, and the face can lose its youthful volume. While each brand of dermal filler has its own focus, they each serve to smooth wrinkles and lines, so you appear youthful, refreshed, and rejuvenated.
At Princeton Plastic Surgery, our boutique plastic surgery clinic in New Jersey, we are proud to offer a variety of dermal fillers to match the needs of the individual patient. All of the dermal fillers that we offer are very safe, with little chance of an adverse reaction.
Restylane & Defyne
Both are used to soften moderate to severe facial wrinkles and folds. Both are formulated with hyaluronic acid made with XpresHan Technology that helps improves these lines for a more natural look to your overall appearance. The unique cross-linking gel in this product helps support your natural expressions. Your result with maintain natural movement while smiling, frowning and puckering up. Restylane Refyne is a less firm product than Defyne. Depending on what particular area you are concerned with, Dr. Hamawy may recommend one vs the other depending on the degree of movement.
What Can Dermal Fillers Do?
In general, all dermal fillers can produce the following enhancements:
Increase lip volume
Restore lost facial volume
Smooth facial creases and wrinkles
Make recessed scars less visible
What Dermal Fillers Are Not Designed to Do
Fillers are long-lasting, but require retreatment to maintain the smooth look
Dermal fillers are not the best treatment for dynamic lines and wrinkles on the forehead and eyes. These are best treated with BOTOX®.
Dermal fillers do not rival cosmetic surgery for longevity but have many positives, including virtually no recovery time.
Are Dermal Fillers Right for Me?
For some patients, dermal fillers are not enough – particularly people who have a more extreme case of sagging skin, jowls, or a fatty chin or neck. The effects of most fillers can last from about four months up to about a year. Surgery produces long term results. While no cosmetic procedure can stop the aging process, there is an art to looking the best you can at any age. Dermal fillers give you a natural appearance of vitality in just one short visit and no downtime.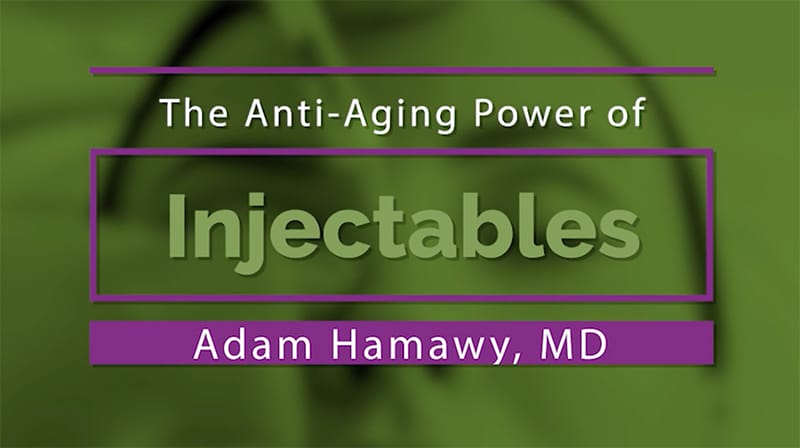 Are You a Good Candidate for Dermal Fillers?
You are physically healthy and maintaining a reasonably healthy lifestyle
You don't smoke and take precautions with sun exposure
You are focused on caring for your skin
You have realistic goals regarding your cosmetic enhancement
Types of Dermal Fillers
Princeton Plastic Surgeons offer a variety of dermal fillers to revitalize your face or rejuvenate the appearance of your hands.
Restylane:

Restylane is a family of hyaluronic acid fillers, a biodegradable gel based on natural substances. It is used to treat nasolabial folds that extend from the nose to the corners of the mouth, marionette lines that extend from the corners of the mouth down to the jawline, and vertical lip lines. It can also be used to temporarily augment the lips. In general, the results typically last six to nine months.

Juvéderm:

Juvéderm is very popular and effective line of hyaluronic acid fillers. It can be used to treat all of the same concerns as Restylane, as well as adding lifting volume to the cheeks. The results last various lengths of time, depending on which Juvéderm formula is used.

Radiesse:

Radiesse is a calcium hydroxylapatite-based filler with smooth injectable microspheres. Calcium hydroxylapatite is biosynthetically produced without animal byproducts. It provides short-term volume and also promotes collagen growth for longer term results. It is primarily used to correct the appearance of moderate to severe facial wrinkles and folds and also rejuvenate the backs of the hands. Results last up to a year or more.

Bellafill:

Bellafill is a polymethylmethacrylate collagen filler. It is used to treat nasolabial folds around the nose and mouth and is also approved for scar correction. It is currently the longest lasting dermal filler on the market, with results lasting up to five years.

Aquamid:

This is a long-lasting filler made of Polyalkylimide to treat deeper wrinkles and folds. Aquamid is biocompatible and does not require an allergy test. When injected into a wrinkle or fold, a thin layer of collagen forms around it over a period of four weeks.

Juvéderm Volbella XC:

This outstanding product creates a soft, subtle enhancement for lips, while softening lip lines with results that last up to a year.

Sculptra:

Sculptra is a polylactic acid designed to trigger the body to produce more collagen. It is in a class of filler known as a stimulator. Polylactic acid has been used for more than four decades for sutures to help collagen growth around incisions. It is particularly useful for the lower face. Sculptra's effects take longer to become visible as it works from within. Results occur gradually over a few months. This filler normally requires three monthly treatments to achieve the full effect. This filler has long-lasting results but may require occasional touch-ups.

Facial fat transfer:

Although this is more involved than standard dermal fillers, it is an injection procedure in which your own natural fat cells are used to smooth lines and wrinkles or bring natural volume. Fat cells are harvested from the body via liposuction and purified, then injected into the face to add soft, natural volume. It is considered a long-lasting procedure for healthy patients with stable body weight.
How Are Dermal Fillers Different?
The differences in the chemical makeup, longevity and relative softness of the various dermal fillers determine which filler will achieve the most natural-looking facial rejuvenation. Thicker fillers may be used to bring more definition to the cheekbones, creating a lifting effect. Based on your desires, we will customize a facial enhancement treatment specifically for you. Many patients find dermal fillers are exactly what they need to look their best without surgery or downtime.
Meet With Us!
Dr. Hamawy will focus on the results you desire and then evaluate your skin quality and flexibility, along with your medical history. He has gained a reputation for excellence in surgery and facial enhancements and is known for his artistry and skill in the use of dermal fillers. He is conscientious in the application of fillers, so the results appear natural, fresh, and youthful, not overfilled. The beauty of the results achieved with dermal fillers lies in the hands of the doctor administering treatment. You can trust Dr. Hamawy and his staff for their dedication to achieving natural-looking results in every case.
2023 © Copyright Princeton Plastic Surgeons. All Rights Reserved. Privacy Policy